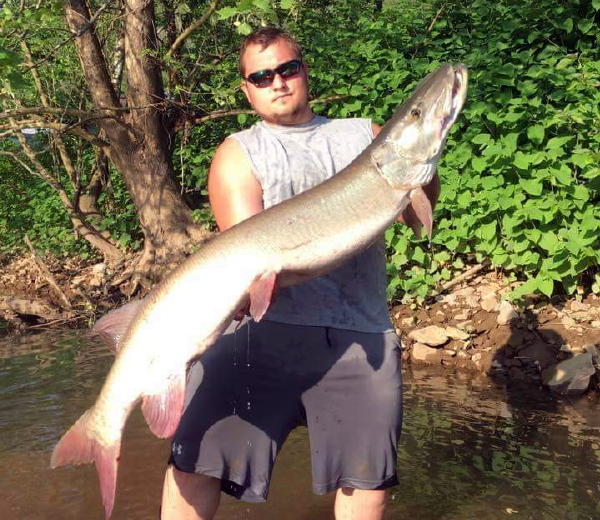 Joe Wilfong, of Burnsville, WV displays his 53 1/2 inch catch
2017
Joe Wilfong hooked, fought and landed a 53 ½-inch behemoth Muskie after four hours in the Little Kanawha River.
Records can only be certified by state Division of Natural Resources officials. Wilfong put in a call to the DNR and held the fish in the water until biologists showed up.
The DNR confirmed that it had broken the state's existing record of 52.7 inches, set in 2003 by a fish from Stonecoal Lake. The biologists also weighed Wilfong's muskie on certified scales and determined that it weighed 34.58 pounds, well short of the 49.75-pound Stonecoal Lake monster caught in 1997 by Anna Marsh.
After the measurements were taken, Wilfong released the fish from the net and watched it swim away.