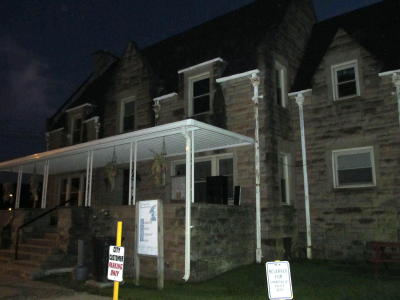 Erie sounds have been heard late at night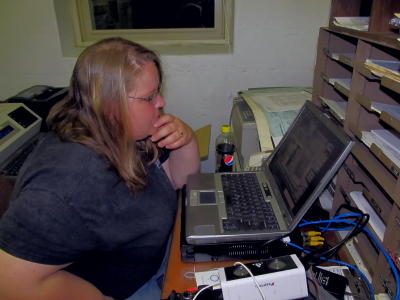 Paranormal investigator prepares recording
equipment of late night investigation
By Bob Weaver
ORIGINAL STORY 2011 - Calhoun's old jail was searched for ghosts over the weekend.
Kelly Bell said a preliminary investigation with equipment indicated some positive responses, and occupants of the building have reported strange undefined sounds in the night.
Chief Deputy Carl Ballengee said prisoners have tragically hung themselves in about every cell during the jails history.
The jail was built as a WPA depression-era project about 1940, and was closed several years ago by mandate requiring prisoners to be housed in regional jails.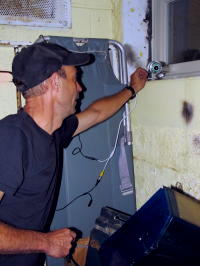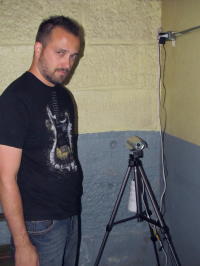 Chief Deputy Carl Ballengee adjusts camera (L) Paranormal
member positions camera in another area of jail
Bell says Mountain State Paranormal strives to resolve unanswered questions of the paranormal through 50+ years of knowledge in investigative techniques and to share knowledge.
The group uses high-tech sophisticated detection equipment, often seen on national TV.
A report of the findings will be issued.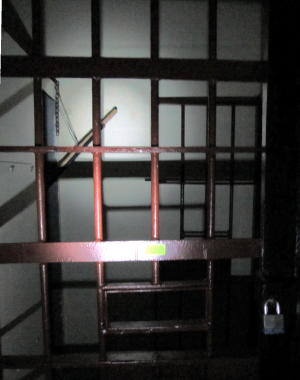 Could this cell be haunted?
CALHOUN WOMAN FOUNDER OF MOUNTAIN STATE GHOST HUNTERS GROUP - "Spirit Grabbed My Leg"
WV GHOST HOUSE MORE THAN BUMPS IN THE NIGHT - "He Killed Me?" Says Voice