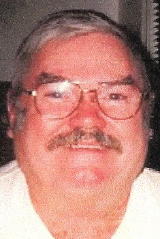 George N. Reynolds, 70, of El Paso, Texas, formerly of Newton, West Virginia, passed away Monday, April 20, 2009.

He was preceded in death by his parents, Dallas "Dick" and Irene Steorts Reynolds; and a granddaughter, Linda Noreno.

George was retired from the Army, after 20 years of service. He was an instructor/writer in the Patriot Training Division, Patriot Department, U.S. Army Air Defense Artillery School. After retirement, he spent several years in Civil Service. He was a long time resident of El Paso.

He was a member of the Newton Baptist Church, Newton. George was a 1957 graduate of Spencer High School, where he lettered four years in football, basketball and baseball. He played American Legion baseball for Spencer - Clay, who won the State Legion Crown in 1954. He also enjoyed golf.

Survivors include his loving wife, Alicia Reynolds; sons, George N. Reynolds, Jr. and James Reynolds; daughter, Rosemary Reynolds Moreno; sister, Joyce Higginbotham; 14 grandchildren and three great grandchildren.

A funeral service was held Sunday, April 24 in the Sunset Funeral Home, El Paso. Burial, with full military honors, was in the Ft. Bliss National Cemetery.

A memorial service will be held Sunday, May 17 at 2:00 p.m. at the Newton Baptist Church, Newton.