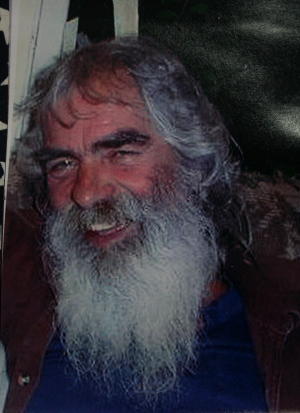 Andy - independent beliefs and free spirit
By Maggie Volkwein 2008
People gathered from Ohio, North Carolina, Calhoun and Roane Counties over the weekend at Calhoun County Park on a snowy day to pay their respects to Andrew Lee Snider [March 26 1948-Feb 29 2008] known on the West Fork and beyond as Hippie Andy.
To many people he was a Calhoun folk legend, ever asserting his independent beliefs and free spirit.
Andy was a descendant of Thomas and Phoebe Cunningham. Phoebe, one of Calhoun's most famous citizens, survived an Indian raid and a long journey home to Calhoun after she was captured and released during the French and Indian War. Andy had many talents. He was master wood craftsman, electrician, father, husband, and friend.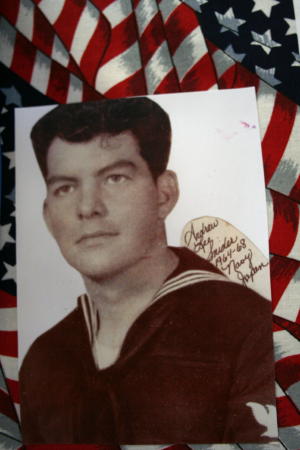 Andy was in the Sea of Japan in the US Navy as an electrical technician, serving on PT cruisers and the submarine S.S. Sea Tiger from 1964-1968
Many people in the community will remember Andy's legendary parties held along the West Fork on his farm.
Andy's wife of 30 years, Catherine, accepted the condolences of friends and family. They had four children together, Ryan Snider the youngest, Ivory Dawn and Jeremy Boatright with grandchildren Makayla Paige and Kiera Jade, Justin James and Becky Snider with grandchildren Quinton, Logan, and Mason, and Aleschia and Jason Rhodes with grandchildren Jace Bradon and Talgan Cade.
His brother Jim and his wife Judy drove from Ravenna, Ohio ahead of the storm. His twin sister Sandra Marie Ferrebee and sister Wanda Jean Crawford of North Carolina stayed for the memorial service.
Andy's sister, Doris Jean Davis, stayed at home with their mother, who was too frail at 90 years to make the journey on the stormy day.
Pre-deceasing Andy was his father, the preacher, James Lester Snider, his brother, Eshmeal Ray Snider, and an infant sister, Joann Snider.
His mother, Geneva Violet Heiney Snider, was the oldest of 13 children. Her parents were Retta Jane Hosey and Howard Heiney.
Howard's father was Henry Heiney, who was born in Little Hocking Ohio in 1869 and emigrated to the Little Kanawha area at Big Bend on Yellow Creek. The old Heiney homestead is now part of the Cain real estate holdings.
The wake was held at Andy and Cathy's farm on the Lower West Fork at Altizer.
Relatives, friends, and well wishers jammed the house and woodworking shop, reminiscing about Andy's adventurous life.
Mud, more mud, lots of food and three kegs of beer made Andy's wake memorable.