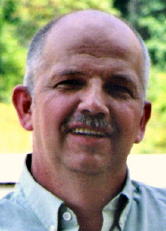 Ronald William Conley, 48, of Nebo, West Virginia, died Friday, September 27, in the Emergency Department of CAMC-General Division, Charleston.

He was born August 28, 1959, in Roane County, a son of the late William George and Janice Elaine Drake Conley.

He was an employee of D&L Quality Homes at Nebo. He was a member of the Nebo Baptist Church and was an Army veteran.

Survivors include his wife, Loretta Gwin Tanner Conley; one son, Dennis Conley of Nebo; two sisters, Debbie Ray of Clendenin and Cindy McPherson of Grantsville; and one brother, Tommy Conley, of Newton.

Visitation will begin at 2:00 p.m. Sunday at the Nebo Baptist Church, followed by the funeral service at 3:00 p.m., with the Rev. Dewey Tanner officiating. Burial will be in the Nebo Baptist Church Cemetery.

John H. Taylor Funeral Home, Spencer, is in charge of arrangements.