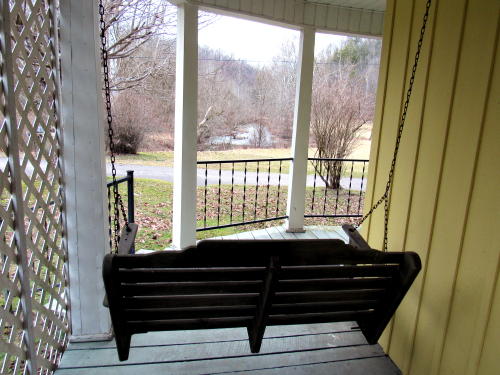 Opal's well-used swing is empty now
By Bob Weaver 2020
Opal Starcher Mace, 91, of Henry's Fork, has been absent from her front porch swing where she spent a thousand hours looking at the road and waving at folks driving by. She now rests in eternity.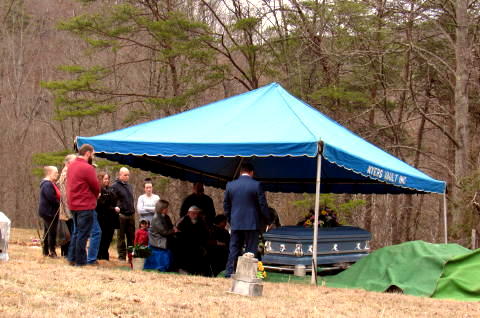 Her body was returned today to the nearby Starcher Cemetery, where many of her relatives are buried.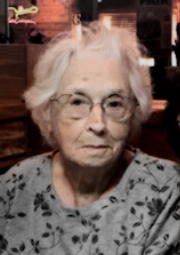 For practical purposes she has spent little time away from her family homestead, she was surely connected to the land, her family and neighbors.
In my early childhood days, my family and others would rotate homeplaces for Sunday dinner, and her parents, Fred and Bethel Hall Starcher, were on the rotation. After dinner we'd set on the porch and in winter play endless games of Rook.
I bonded with Opal, a gracious and kind person, when I was about ten, purchasing her pie at the Walnut Grove Methodist Church pie social. The purchaser of the pie was obligated to sit a spell and enjoy the sweet delight.
Myself living into old age and returning to the county about 25 years ago, we often visited on her porch swing, recalling family stories about life along Henry's Fork and the faded village of Rocksdale.
At Christmas we would always take her some candy and sit a spell.
Needless to say, I will miss her, the gentleness of her voice and smile.
See complete obituary   T. Opal Mace