The 6th annual "That Dam Race" 5K walk/run will be held in Sutton, West Virginia Saturday at the Sutton Dam beginning at 8:00 a.m. Registration starts at 7:00 a.m.

The course begins under the backdrop of the magnificent Sutton Dam at the Downstream Recreation Area. Participants then have a strenuous climb up hill to and then across the top of the dam. The course takes runners on a trip through the woods and down to the Elk River.

Participants then hit the brick paved streets of historic downtown Sutton past many beautiful, historic buildings. The finish line is nearly in sight as participants head back up river with the dam in the distance. The race ends back at the Downstream Recreation Area where it began.

Come and run or walk one of the toughest and most unique courses in the region.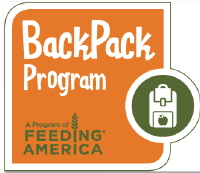 The proceeds of this year's Dam Race will go to Braxton area Back Pack programs. Which helps to feed children in need during the weekends when they won't be able to eat at school.
Spending the night? Microtel and Days Hotel are offering reduced rate rooms for this event. Just let them know you are here for "That Dam Race 5k" to receive your discount! Phone numbers are Microtel 304-364-6100 or Days Hotel 304-765-5055.
Directions: Sutton Dam (Start) From I-79, take Exit 62 Sutton/Gassaway. Turn left on route 4, approximately 2 miles into Sutton. Turn right onto 2nd Street, cross the bridge over Elk River and turn left toward the dam on Stonewall Rd. Keep left until you find yourself at the Sutton Dam.
Printable Dam Race registration form
Follow "That Dam Race" on facebook