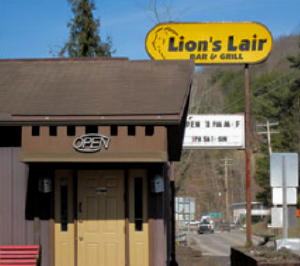 A well-known bar in Glenville, reported by state media to have lost its liquor license, is no longer in operation, according to the West Virginia Alcholic Beverage Control.
Gig Robinson, a spokesperson for WVABC, says the license was not suspended, that the owner Bliss Stratton choose to close the club after authorities went to the site Saturday night.
Officials said that in the past year they've received a number of complaints about the bar, from fights to underage drinking, drugs and prostitution.
The Glenville Police Department, the Gilmer County Sheriff's Department and West Virginia State Police went to the business Saturday night, sfter which the operation was closed.
Police had previously been called to the bar following complaints.
Police say that charges are pending.
The bar was reportedly being run by Grantsville resident Frank Masiarczyk, who once operated over a dozen strip clubs in West Virginia known as Big Bertha's and Lady Godivas.
The WV-ABC revoked his strip club licenses after Masiarczyk and his former wife were convicted of federal tax charges.
They were sentenced to prison for failure to pay about one million dollars for tax fraud.