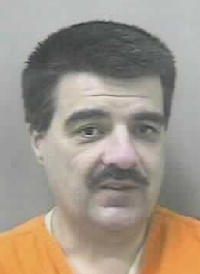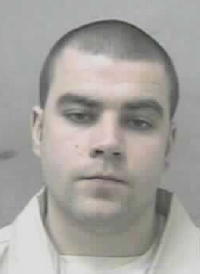 Tommy Edward Young, Senior (L) Tommy Edward Young, Jr. (R)
Two Clay County men with criminal records have been sentenced to several years after stealing more than $600,000 worth of construction equipment, vehicles and other property over a period of five-years.
Tommy Edward Young Sr., 43, and his son, Tommy Edward Young Jr., 23, who have lived in an area of Clay known as Murder Mountain, were both convicted of conspiring with others to steal, possess and transport stolen motor vehicles and goods from June 2003 to October 2008.
Tommy Young, Sr. was sentenced to 11 years behind bars.
Tommy Young, Jr. received four years and 10 months in a federal prison.
Authorities say the Youngs stole vehicles from New York, Ohio and Pennsylvania and brought them to Murder Mountain, a location in the Ovapa area.
The Youngs, according to police records, had been involved in shooting incidents related to drug problems in Clay County.
Equipment stolen from more local areas had also been found at the site, including equipment taken from the property of murder victims Mike and Julie Flanagan in Calhoun County.
During a plea deal, two friends of the Youngs testified in a March 2010 trial that the Youngs paid them to store stolen equipment.
See related stories FATHER-SON INDICTED OVER THOUSANDS $$$ IN STOLEN PROPERTY - Some Goods Discovered On Murder Mountain
CLAY YOUTH CHARGED WITH ROANE CONSTRUCTION SITE THEFT - Vehicles Stolen From Kanawha, Duo Facing 30 Charges, 'Murder Mountain' Bunch Still Busy
"ALL HELL BROKE LOSE AGAIN" ON MURDER MOUNTAIN - Tommy Young, Sr. Reportedly Shot