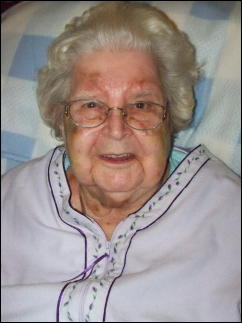 Lillian Bland
Dec. 2014
Mt. Zion resident Lillian Ilene Fowler Bland, the lady with a quick smile, has died at the age 94.
She spent most of her life in the same house on the Mt. Zion Ridge for over 80 years with her late husband Lawrence Bland, raising her family and being a good neighbor.
She was the oldest member of Enon Baptist Church.
Lillian said she never expected to live this long, "But I did want to live long enough to see my three boys raised and have a life."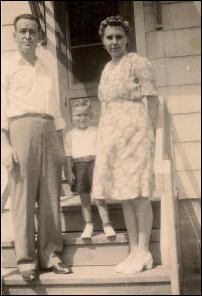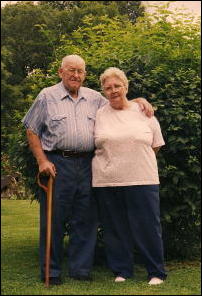 George Lawrence and Lillian Bland with son Nelson, married
63 years, George passed in 2002; the Bland's in later years
Donald Nelson lives in Montana, James Lawrence lives in Elizabeth and David Walter lives in Maryland.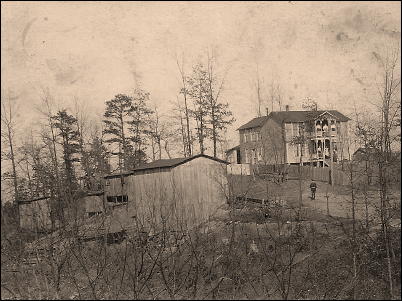 The Stump-Bland house in the early 1900s
"I've seen a lot of changes, and clearly remember when electricity came through here. There were few cars. My brother and I could sit on the porch and identify cars and their owners coming around the ridge by the sound of their engines," Lillian said.
"One of my great rewards is to have a lot of friends, who used to come and visit. I've outlived most of them," she continued.
"It's hard to find someone from my generation to answer questions I have."
Lillian's parents were Walter and Pearl Roberts Fowler of Pine Creek, her mother died when she was eight years old.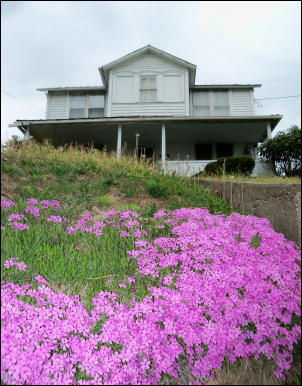 The Stump-Bland House in 2010
Funeral services will be held 2:00 p.m. Tuesday at Stump Funeral Home in Grantsville.  Pastor Eric Bland will officiate.
 Interment will be in the Mt. Zion United Methodist Church Cemetery.  Visitation will be held Monday from 6-8 p.m. at the funeral home and from 9 a.m. until time of service on Tuesday.
Read complete obituary Lillian Ilene Bland