By Alvin Engelke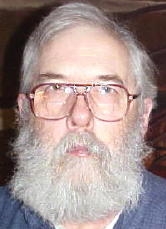 By Alvin Engelke
Hot weather and rain have been the main part of Creston area weather although there has been no flooding and a minimum amount of downed trees, including one on W. Va. 5 down on the Clark straight.
Rev. Juanita Lockhart filled her regular appointment at the Burning Springs M. E. church.
Keith Collins obtained his master's degree in educational administration at Shenandoah University in Virginia.
Local residents have been getting ready for the big ATV poker run which is scheduled for September 15. It should be a good and fun route to places most didn't know existed.
The Creston Community Association will hold its regular meeting Tuesday, September 4 at 7 P. M. at the old school house.
A number of local residents attended the picnic held at Donna & Jack Boley's camp on the Ohio River near Friendly.
A local resident was charged with sipping too much persimmon nectar and now gets to visit the day report center.
The folks down at the Mouth of the Elk were all upset that W. Va. ranked 50 in business climate, educational achievement and a whole host of other things but now the state rated #1 on one list. It seems that the state university up at Morgantown was rated the #1 party school in the entire nation, even beating out places like "Sun Tan U", apparently with classes on how to mix rum and coke, how to outdo Animal House, how to organize Saturnalias, etc. The powers that be recently installed another political hack as el presidente there and since it apparently is policy cut in stone to keep the state's populace ignorant, well . . .
Local residents are reminded that this is the last week to file farm use reports.
Some local folks had a fine feed of roast lamb and pork at the Wirt County FFA end of summer bash at the high school in Elizabeth. The local chapter finished up a banner year and has plans to do even better this year.
Children who ride the bus from Creston to the school in Elizabeth will have a 90-minute bus ride each way which is the longest in the entire county.
Descendents of Gilbert (Ras) & Rosie Stallman Boise gathered at the cabin of Steve Diane Arthur Deem in Elizabeth Saturday, August 18. Present were the honoree, Goldie Boise Ruther of Barberton, Ohio who is the only surviving child of Ras & Rosie. She was born on Little Creek in 1919. She and her husband Tony have lived their entire adult lives in the Buckeye state.
Also present were Jim & Kathy Ruther of Barberton, Kyle Ruther, Gary & Pam Ruther Schaffer of Columbus, Kristy & Dan Misch, Abby & Autumn, April & Trace Underwood & Trace, Jr., Dena Deem & sons John Thomas Nicholas Deem & James Deem of Columbus, Steve & Diane Arthur Deem of Pataskala, Ohio, John & Ann Newell of Chloe, Tammy Strong & Joanne Francis of Elizabeth, Jeremy Strong, Neal Connolly, Katie Chapin, Robert & Bobby Arthur of Shenandoah Junction, West Virginia.
The route 5 bridge at Annamoriah will have one lane closed while repairs are being made to the deck. Some years back the blacktop was milled off and the concrete was found to be in bad shape.
Local residents have been busy circulating petitions to keep the Creston post office while officials at both the local and national level have been making inquiries as to why the Clarksburg manager has made no arrangements for a new location for the office.
The state Public Service Commission decided to reverse itself and not investigate charges that Dominion Hope which is one of the larger suppliers of natural gas to homes, including some in the Creston area, had committed fraud. The reason cited that the charges, though documented in detail, were said to be "too complicated". Dominion's utility operations are scheduled to be sold to Equitable and all this would hold up closing the deal. In the past all sorts of things were added to the basis for domestic natural gas including the cost of Hastings Station. This is what likely is called "Open for Business".
The DOH, known locally as the state road, is going to have another big auction September 15 at Buckhannon. At this sale the big equipment will be sold off to the contractor friends who will be awarded the job of doing what the state employees formerly did for a fraction of the cost. Mouthpieces for the DOH claim the equipment isn't used and instead of using the funds to purchase new equipment (what's being sold isn't old) the funds are said to be going to be used to buy blacktop for '08 which is an election year.
The price of local Penn grade crude oil is $65.75/bbl. Some folks from Corpus Christi Texas have been making inquiries locally looking for 200,000 acres to drill Marcellus shale wells.
There was quite a stir down at the Mouth of the Elk over the Big Boss's having the Chesapeake Royalty Relief bill introduced during the special session to solve the problems with warrants in drug cases. Mrs. Ramsburg, his spokesbabe, said it was to clarify matters and that introduction of the bill "wasn't political". The bill, if passed, would have attempted to void the fraud judgment against CNR & Chesapeake and would preclude any suits against payers for fraud, etc. Also, of local interest small producers would be hit hard by the proposed new rules on severance tax on low volume wells - apparently there must still be a broom closet in the mansion without a flat screen tee vee. The Big Boss was upset that the large land companies were also opposed to the bill and he indicated that he was going to check them out to see if they were doing the state wrong or maybe make them an offer they couldn't refuse.
Owners of antique cars were advised that their personal property assessments would reflect the values of such vehicles in Hollywood, the Hamptons and wherever beautiful people who have luxury cars reside. It must be part of being "business friendly".