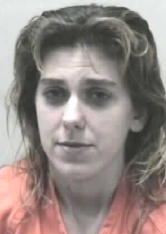 An Elizabeth woman was arrested late Saturday night at the Millstone Inn after she allegedly rammed another vehicle with her car.

The Calhoun Sheriff's Department and the State Police gave Tanua U. Rhodes, 25, a field sobriety test, which she failed, with a latter test saying Rhodes had a .172 BAC.

The Sheriff's Department charged Rhodes with DUI, destruction of property and failure to provide proof of insurance, according to Deputy Justin Metheney.

The police report said Rhodes backed into a vehicle being driven by Bonnie Jarrell, damaging the driver's side door and "nearly striking" Jarrell.

Rhodes was taken to Central Regional Jail.

Deputies Matheney and Gherke and Trooper 1st Class Jeff Hunt responded to the call.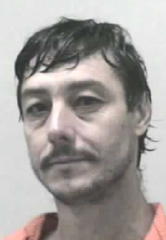 State Police arrested Michael Joe Mace, 45, of Letherbark, on October 20th, following an alleged incident in which Mace got into a dispute with his father over cigarettes, picking up a rock and threatening to strike him.
He was charged with domestic assault and taken to Central Regional Jail.