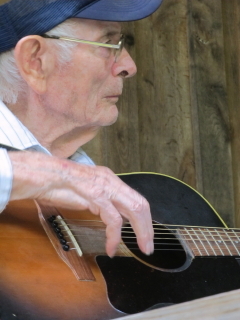 Elliott pickin' and singin' at
Whytsell Reunion and Gathering
Elliott died a short time after this interview in 2015 at 91.
By Bob Weaver
Millstone resident John Elliott, a retired 31-year employee of Pennzoil, says he has lived a well-filled life, from being a musician, hunter, fisherman and collector to traveling to the Holy Land, driving across America, fifteen fishing trips to Canada and as frequent WV mountain camper.
The 91-year-old man still drives and keeps connected to his community.(Elliott died shortly after this interview)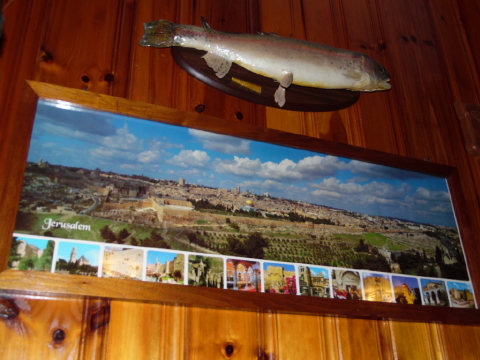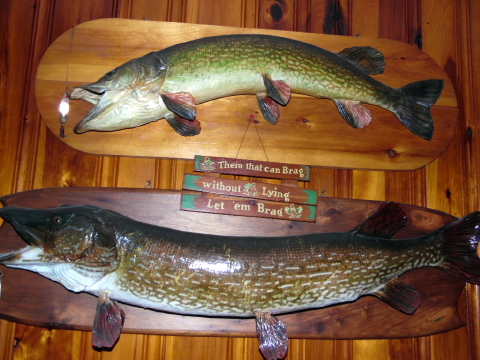 Elliott mostly enjoyed trout fishing, but caught some trophy
fish in Canada, and he and his wife visited the Holy Land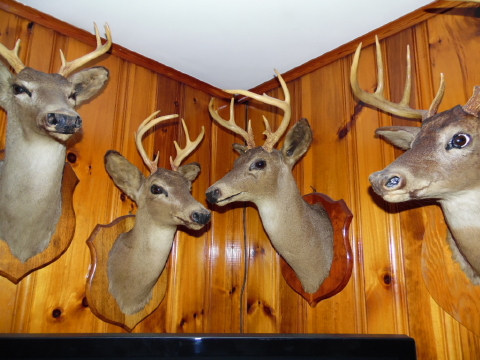 A few deer heads from West Virginia huntin'
"But I like to turkey hunt the best, my dad Alva Elliott taught me to be an outdoorsman," he said.
He has spent his entire life in Calhoun, taking care of his family.
A veteran of World War II, serving in France and Germany, he was a member of the Calhoun Board of Education for 18 years and is a longtime member of the Church of Christ, often singing in church choirs and quartets.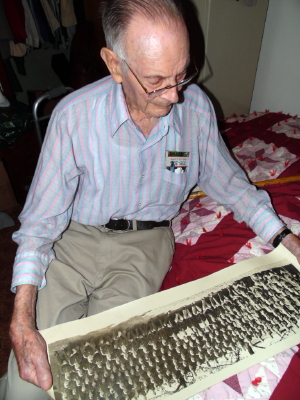 Recalling his days during World War II
"I've sung at hundreds of funerals," and was a former board member of the Mt. Nebo Sing, recently donating the historical McDonald family organ to Heritage Village.
He raised Christmas trees and was a longtime member of the Bear Fork Hunting Club.
He started his work life in the oil and gas field working seven years for Godfrey L. Cabot. "I use to loan him my Jeep when he came in here to check on his drilling rigs," he said.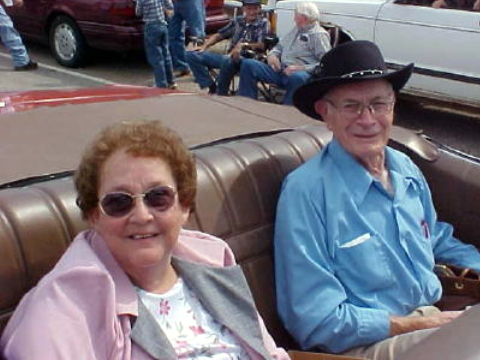 John and Ella Elliott, Parade Marshals
at West Virginia Molasses Festival
John, who grew up on Sycamore, married Ella Stump 67 years ago, having three children (one deceased). He said it has been painful seeing his wife placed in a nursing home, "but I just couldn't look after her."
"I've always had to worry about an artesian well in my backyard that spurts a foot of water," he said, after building his home at Millstone in 1961. "It was great to have the water, but I always feared in would hurt the house."
He recalled his early days walking from Sycamore to the West Fork of the Little Kanawha to fish, starting to collect Native American arrowheads, artifacts and rocks.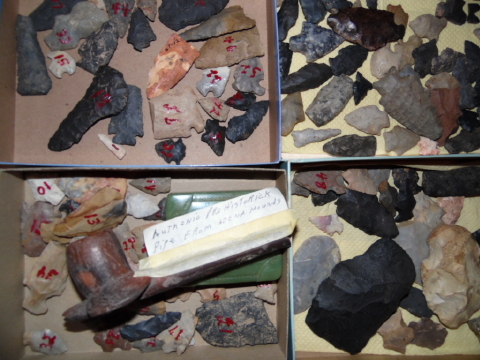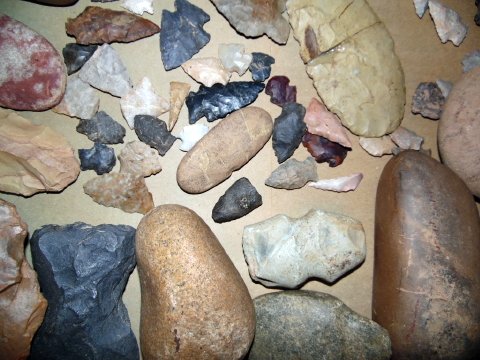 Collected from woods and streams, Native
American artifacts and fascinating rocks
Elliott expressed gratitude about his full life, but was concerned for the cemetery upkeep in which his parents are buried beside old family friends - the Barr Cemetery on Sycamore.
"My wife and I have had a good life, but as we have aged it has been pretty painful...sticking close to the Lord," he concluded.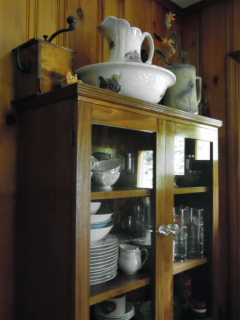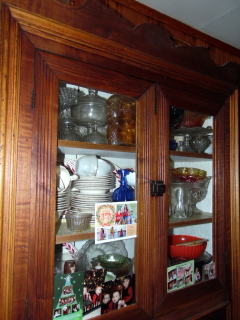 Finely crafted tables and cabinets, from Elliott's
woodworking during his high school days