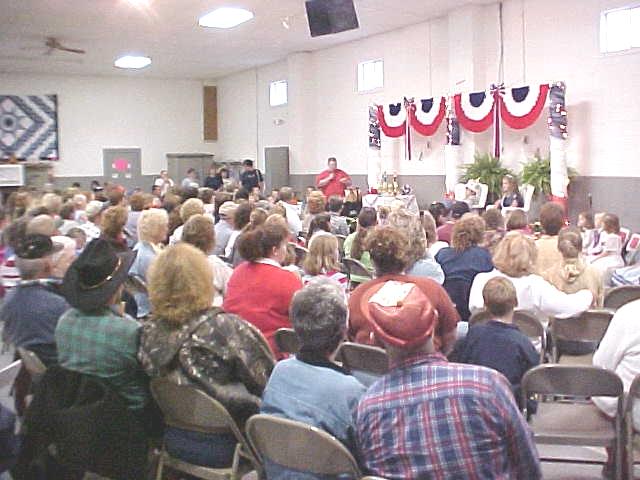 The community room was filled with anxious parents during the selection of royalty for his years festival. WVRC radio personality Toby Wagoner presented the participants. Susan Sullivan and Jennifer Wagoner provided special entertainment for the evening.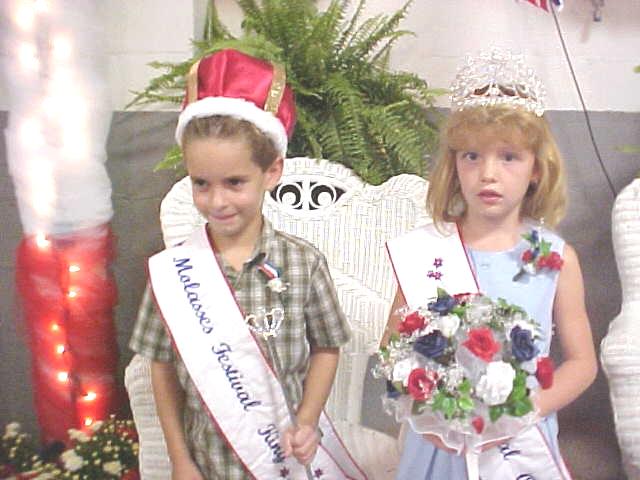 Crowned King and Queen of the 2003 Molasses Festival, Logan McKown, son of Tara McKown and Keith McKown of Arnoldsburg and Choley Boggs, daughter of Steve and Paula Boggs of Arnoldsburg.
The candidates earned $9,469 for the Arnoldsburg PTO, which will be used by the local school for projects.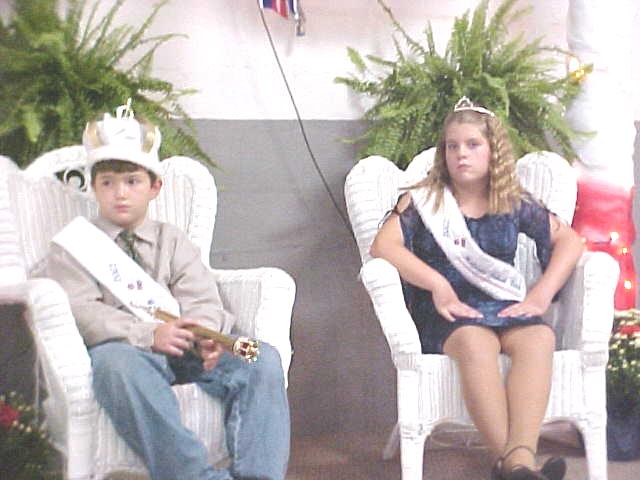 Last year's King and Queen, Jacob Jett, son of Ron and Tammy Jett of Orma and Ashley Houchin, daughter of Jeff and Kelly Houchin of Arnoldsburg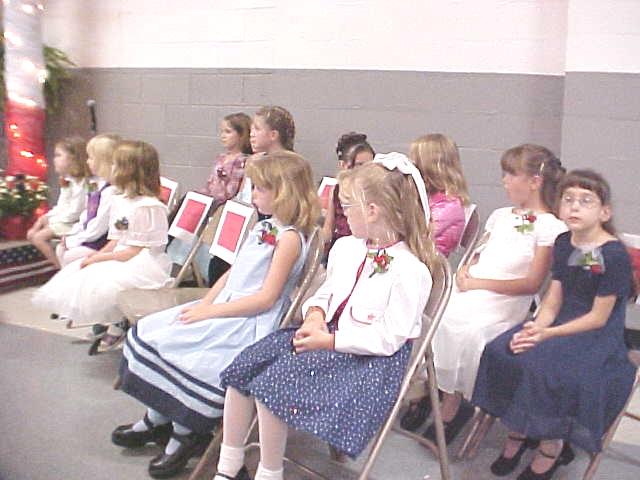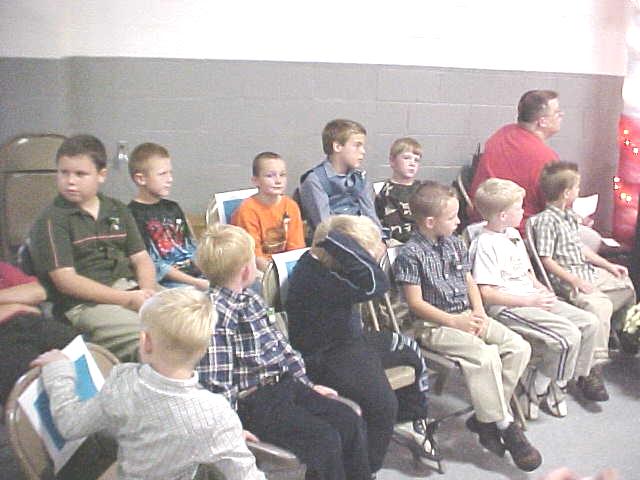 The candidates wait for the winners names...
The Arnoldsburg PTO expresses thanks to all the candidates and their parents who worked hard with the fundraiser. Money will be used to purchase new furniture for classrooms, field trips, Disney on Ice and a Christmas gift for every student.
Special appreciation was expressed to Martha Haymaker of Calhoun Banks for donating items for the king and queen, to the Master's Boutique for ferns and stands and Janet Marks for other supplies.