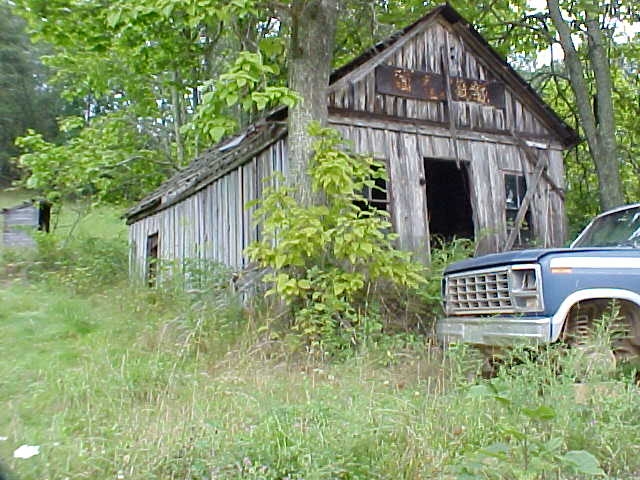 Industry, a faded village, had a country store,
now but a shell on the Calhoun-Wirt line
EVE OF AUTUMN 2002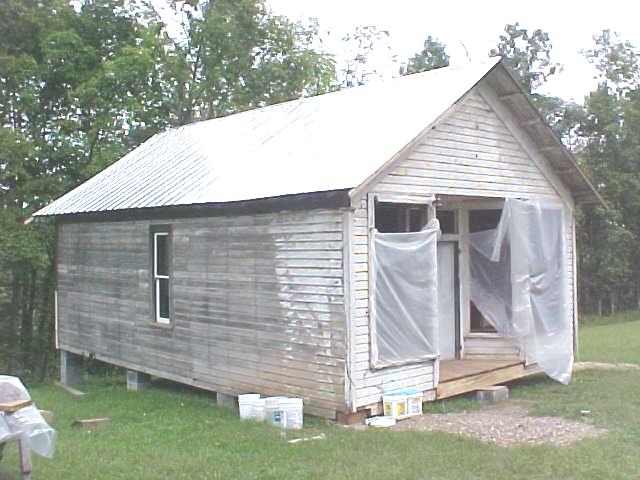 The Jarvis Store from Oka now standing at the Calhoun County Park, relocated by the Historical Society. What a beauty it is, inside.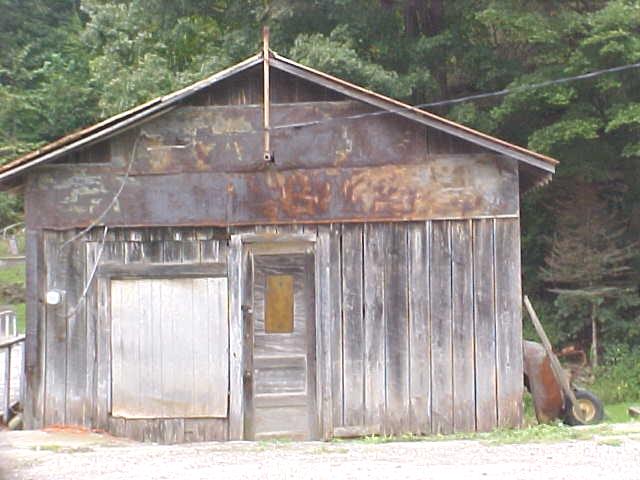 The McCartney Store from the late 1940's
still standing on Phillips Run at Rex McCartneys.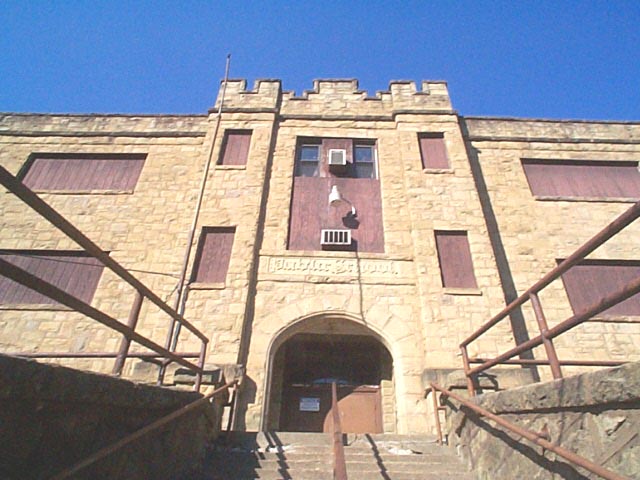 Old Grantsville Grade School is vacant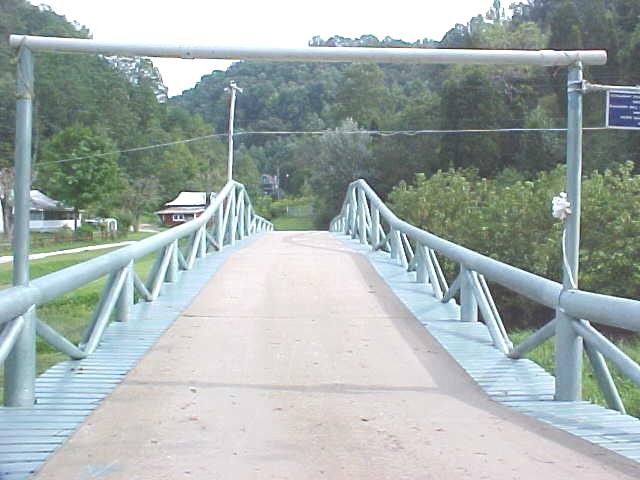 The Straight Run Bridge across the West Fork near Orma - 175 feet long, 14 feet wide, completed in 1991, builder Bill Cogar, designer Harry Newell, with materials furnished by Hope gas, Gordon Rogers and Harry Newell.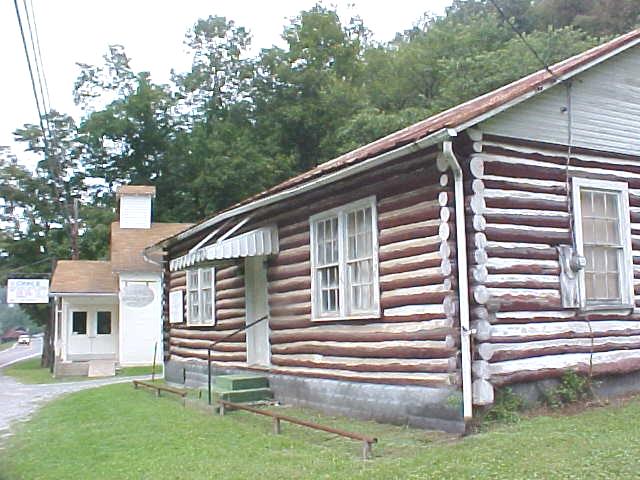 Log cabin IOOF building on Phillips Run,
Grace Independent Baptist Church at rear.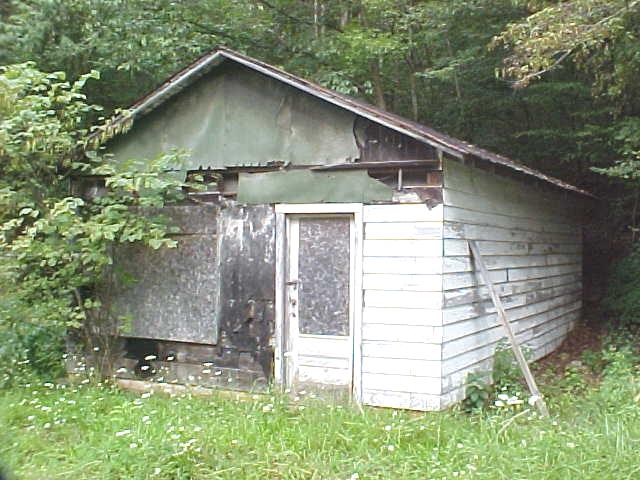 Lenna Sturm Store on Phillips Run, circa 1950.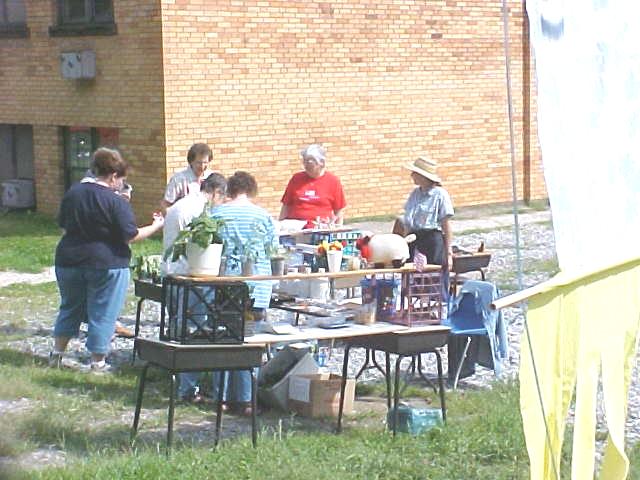 Minnora community yard sale has the bargains.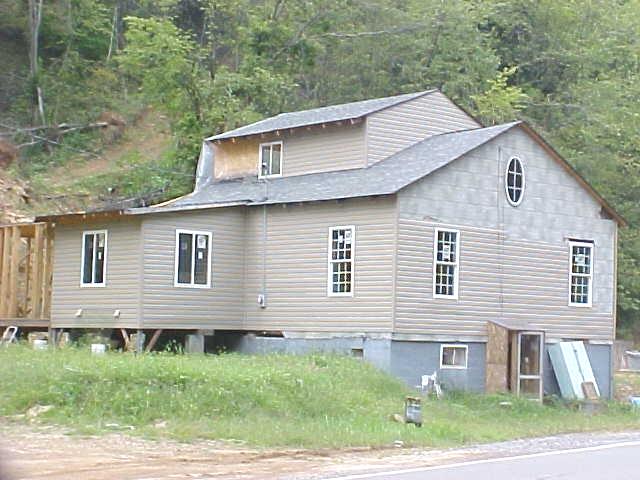 Old barn being turned into a nice dwelling on Phillips Run.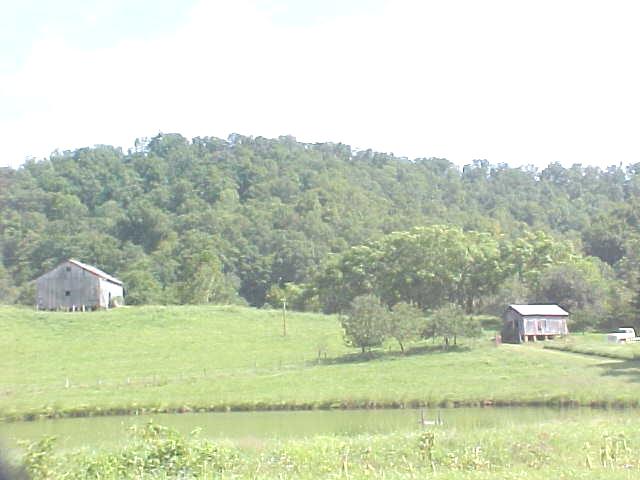 Pastoral scene at the mouth of Crummies Creek, Rt. 16.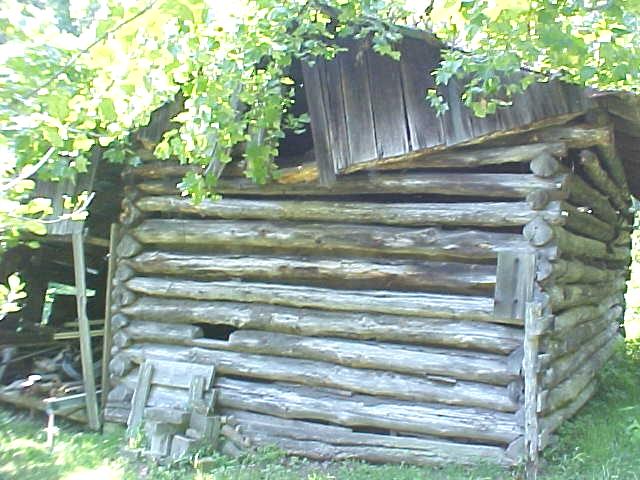 Old log barn, or what's left of it, after the ice storm on Phillips Run.