By Bob Weaver

The first time I rode in a plane with "Five Dollar Frank," I was warned he was a trickster who might grab his chest, draw a long breath and slump over the stick saying "Can you fly this plane?" Frank Thomas was a bigger than life kind of guy. Last Bridge Day, waiting to fly at the Fayette Airport which he operated for 61 years, he stood by the fence and quoted classic poems while sipping coffee. "You wouldn't want me to go to sleep up there, would you?" he asked.

He was feisty and outspoken. Opinions flowed from his mouth. He commented on the latest batch of candidates running for President, none of them in politically correct terms. I asked the hard-of-hearing Frank, at the top of my lungs, if he could tell if the engine stopped. He said "I'm sure I could hear the sound of the crash."

Frank was known for flying his steadfast old plane underneath the Gorge Bridge, a feat for which he was called to task. He didn't seem to mind. He also landed on the four-lane. I asked if he would fly under the Gorge Bridge on Bridge Day with 200,000 people walking around on the span. "How much money will you pay?" he asked.

The "Five Dollar" nickname came from his fee for flying tourists around the area for over 60 years. "I never raised my price (from sixty years ago)," he said. He had taught over one-thousand aspiring students to fly. He was an avid churchgoer and longtime scoutmaster who authored several books of his life stories and lots of poetry. He loved poetry.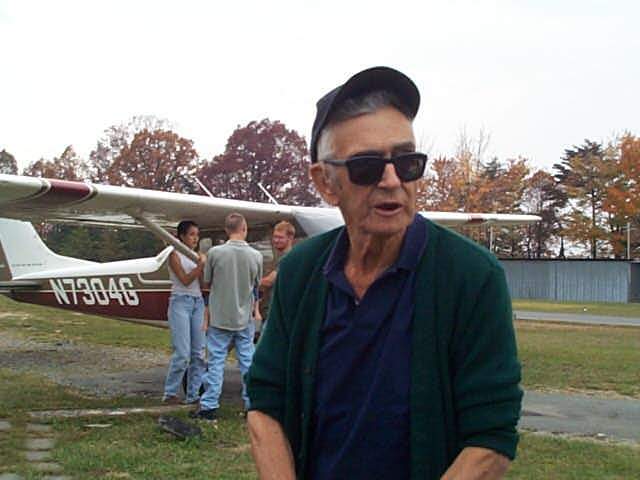 Frank recited poetry for customers
When last I wrote about Frank, I suggested you get on down to Fayetteville and meet him. I hope a few of you did. He was a unique character and a fine man. His body will be taken to his old airplane hanger for visitation Monday evening, where his funeral will be conducted at 11 a.m. Tuesday.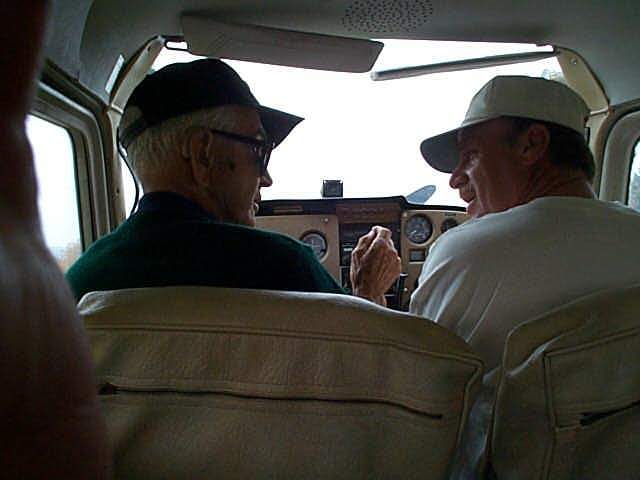 Frank tells a flyin' story, Bridge Day 2000
I am grateful to my Fayetteville friend Larry Slayton for introducing me to Five Dollar, which gave me the opportunity of taking my friends on a real airplane ride these past years.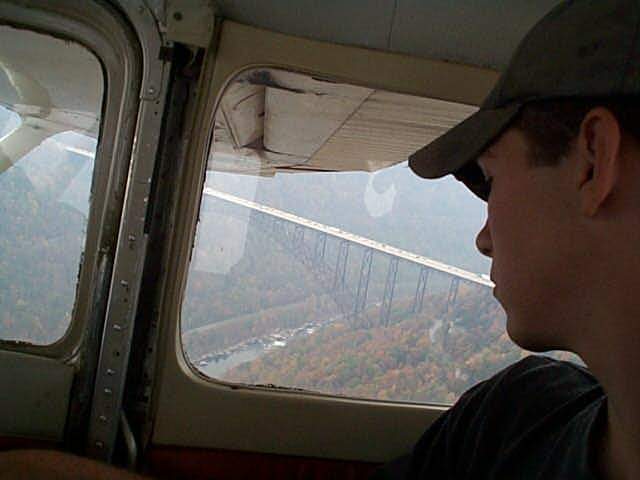 A birds eye view of Bridge Day