By Bob Weaver

A transplant from eastern Kentucky, Rufus Honaker spent most of his life along the waters of the lower West Fork, Arnoldsburg on down the creek. The Arnoldsburg volunteer firemen succumbed to cancer, after a good fight. Rev. Loren Price said he kept the spirit to the end, when asked how he was doing. He replied with his oft used phrase "I'm one fine cat, brother." (SEE complete obituary under OBITS)

Rev. Price said the well-liked Honaker "Went about our father's business," a community helper.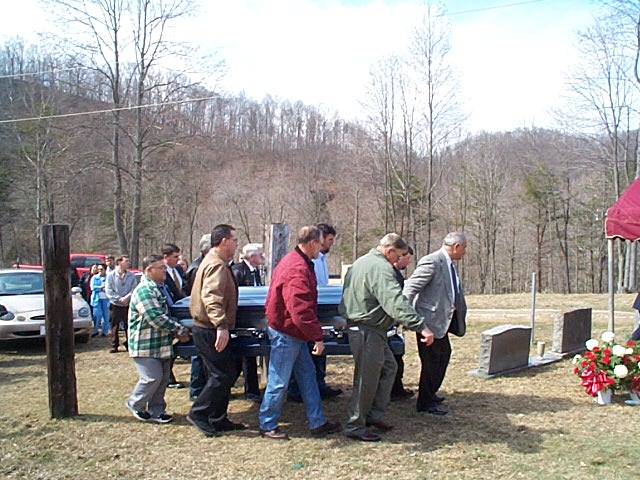 Fireman, co-workers and Vets serve as pallbearers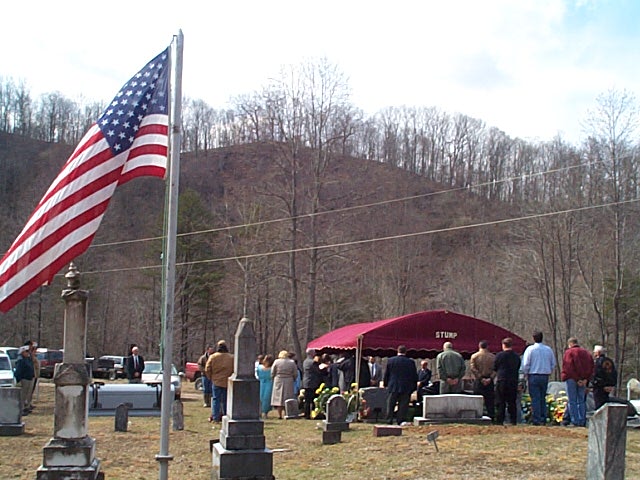 Burial at the Grant Husk Cemetery, mouth of Jesse's Run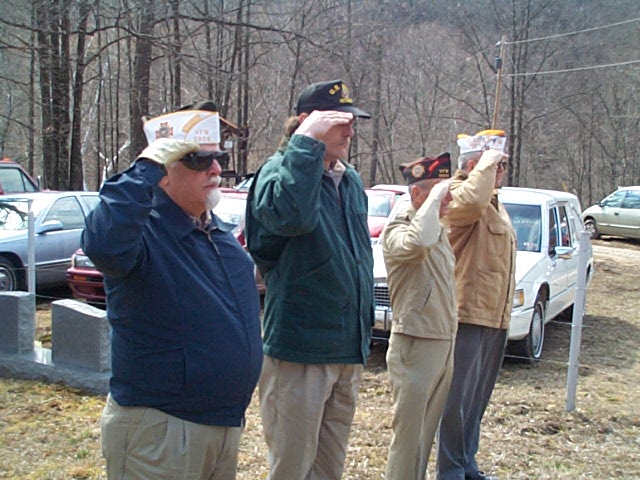 Vet's pay their respects
Arnoldsburg VFD Fire Chief said it has been difficult losing firemen like Honaker these past three months, including Jeff Carpenter and Arthur Little. Firemen, Vets from VFW Post 5959 and the work crew and family from Houchin's Construction came to pay their respects, serve as pallbearers and serve as honor guards. Family members from Pike County, Kentucky also came, to fill Stump's Funeral Home at Arnoldsburg.