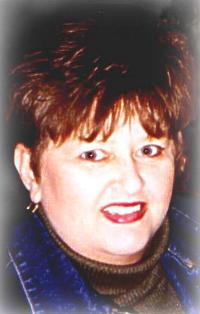 Sharon A. Abbott, 44, of Amma, Roane County, West Virginia, died Saturday, June 21, 2003 in CAMC - Memorial Hospital, Charleston.

She was born October 24, 1958 at Spencer, a daughter of the late Oral Ray and Helen Irene Price Carper. She was an employee of the West Virginia DEP, Waste Management Division, in Charleston. She was a member of the Bethel Baptist Church, Amma, and attended Henry's Fork Baptist Church, Tariff. She was an avid collector of primitive crafts.

Survivors include her husband, Kenneth R. Abbott; a daughter, Erin Raye Abbott at home; a son, Brett Ray Abbott at home; sisters, Karen Lemon of Akron, Ohio, Angie Abbott of Amma, and April Payne of Clendenin, WV; brother, Bob Carper of Orlando, Florida.

In addition to her parents, she was preceded in death by two brothers, Billy Ray Carper and Charles Michael Carper.

The funeral service will be conducted Tuesday, June 24 at 1 p.m. in the John H. Taylor Funeral Home, Spencer, with the Rev. Michael F. "Mike" King officiating. Burial will be in the Amma Cemetery, Amma. Friends may call at the funeral home Monday from 5 to 9 p.m.