92-year-old Shirley Hosey of Grantsville, remembered by hundreds of students from the old Calhoun High School as the school's janitor. Shirley was known for handing the broom to students who digressed from the school's curriculum.

He was a US Army veteran of World War II and participated in the invasion at Normandy D-Day.

Shirley died March 11, 2001. He has been among the oldest living veterans in Calhoun.

Born in Calhoun County, he was the son of the late Charles F. and Etta Jane Ferrell Hosey.

Family members said "The humorous and personable man will be sadly missed by family and friends."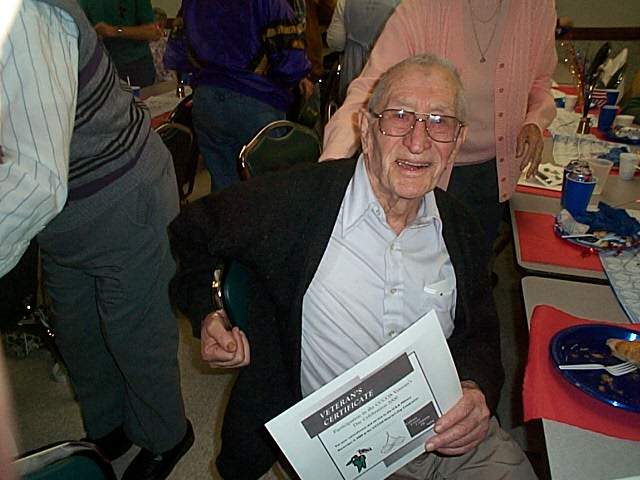 Hosey shares his war stories in 2000

See SIDNEY UNDERWOOD REMEMBERS SHIRLEY HOSEY - "Feared No Man, Survived Many Dangers"