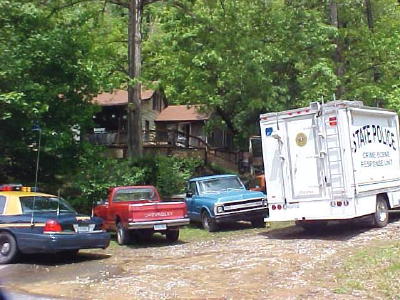 State Police lab at crime scene on Little Bear Fork
2003 By Bob Weaver
State Police have told regional media there are no suspects and no one in custody in the shooting deaths of Ward Groves, 69, and his ex-wife, Mary Hicks, 60.
The bodies were discovered yesterday morning in an area known as Little Bear Fork, along U.S. 33-119, not far from the Calhoun-Gilmer line.
State Police Sergeant Jeff Cooper of the Grantsville Detachment said a neighbor called 911 after hearing gunshots, according to a report in the Parkersburg News.
Charleston TV-11 quoted authorities last night that no weapon was found at the crime scene.
The Hur Herald reported a call for help was initiated by 16-year-old Ronnie Rush, who had been staying at the dwelling. The youth reportedly drove away from the house to seek assistance.
The Charleston Gazette said "Neighbors who heard gunshots found the bodies," according to State Police Sgt. D.E. Fluharty of Spencer.
Sgt. Cooper said "Contrary to earlier reports .... no one else lived with the two in the home. Cooper denied earlier reports that an unidentified juvenile was in custody." The Herald reported Ronnie Rush had been staying and helping Groves with moving and other chores, since Groves was not in good health.
The Herald reported that State Police questioned an unknown juvenile yesterday regarding the incident.
"Cooper said no motive was evident yesterday, but State Police troopers are investigating," according to The Parkersburg News.
"He said State Police do not have suspects or anyone in custody," in the murder-suicide or murder by a third party.
Sheriff Allen Parsons and Deputy Carl Ballengee responded to a 911 call at 1:20 a.m., along with the State Police.
Trooper Doug Starcher is in charge of the investigation.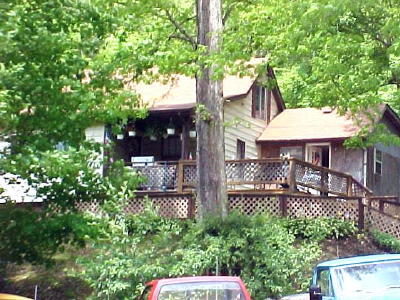 Bodies found inside dwelling
Groves was straightening-up after moving into house
Groves recently purchased the house and was still in the process of straightening up.
Calhoun Coroner Neil Stump came to the scene. The bodies have been sent to the State Medical Examiner's Office.
Groves, a native of Calhoun, had been a resident of the Stumptown-Lockney area for several years.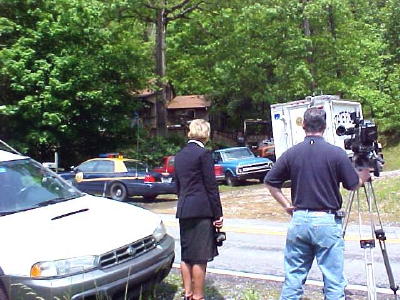 Regional TV stations are covering story
Note: State Police first arrested Bobby Shamblin for the murder, then dropping the charges. Ronnie Rush was then charged with the murders. Rush, following several years in court, was found guilty of the murders, but the case was reversed by the WV Supreme Court, but Rush later entered into a plea deal which sent him to prison for 30 years. An issue with some evidence money that came up missing has never been resolved. Rush was released from prison and charged with new crimes after a chase in Parkersburg with an arrest in Calhoun County.