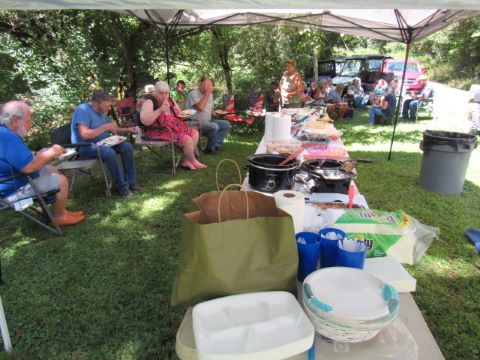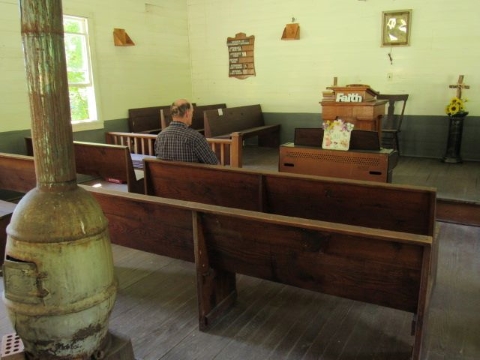 August 2023 Bob Weaver
A few folks with memories and family along the West Fork of the Little Kanawha, the Cedar Grove Church, returned to the church homecoming, with acknowledgment of over a century of old saints who have come and gone.
Boyd Duskey, now deceased, reinstated the gathering when he returned to the river church many years ago.
Some of the gatherers remembered deceased Jim Bell's fish fries. Bell was the champion of volunteerism in Calhoun County during his lifetime.
The group enjoyed a large platter of picnic food, the Hur Herald covering the event for over 25 years.
A small memorial service was conducted in the church, while others acknowledged the changing times, with few homecomings and reunions still held, the fading of People of Place.