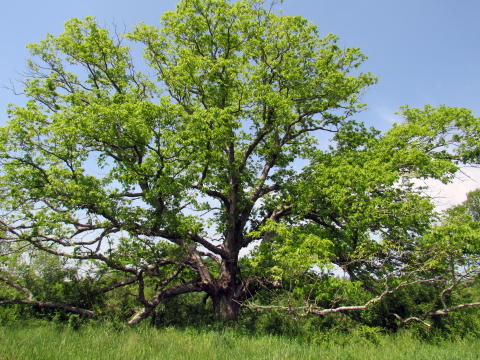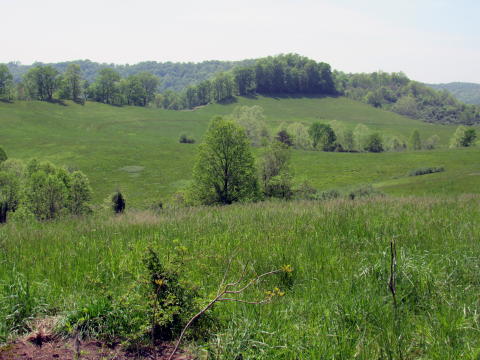 Several generations have played on the ancient "Swinging Tree" on a plateau of the sprawling 600 acre farm along Little Kanawha River
By Bob Weaver 2023
It was about 600 acres of large flat meadows, rolling hills, beautiful plateaus, quiet streams, and awesome vistas along the Little Kanawha River, on which a stately manor house was built, and then a second dwelling.
The farm is located near Rt. 5 and the Munday Road intersection.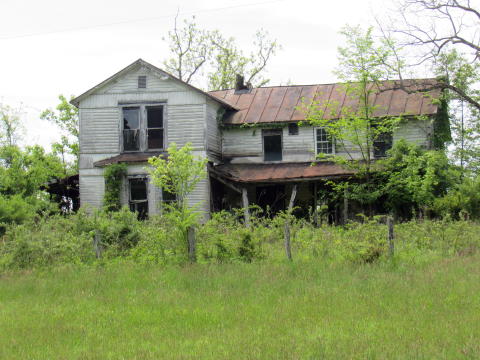 The historic Mollohan-Frame Berkheimerhouse
recalls Calhoun's agricultural life
During much of the 20th Century it was owned and occupied by Brantie (1900-1966) and Sylvia Berkheimer Mollohan, but who actually built the manor house is unknown. They married in 1920.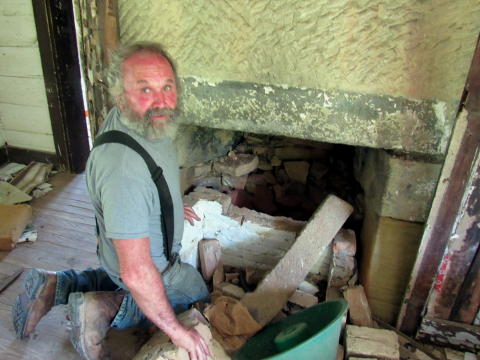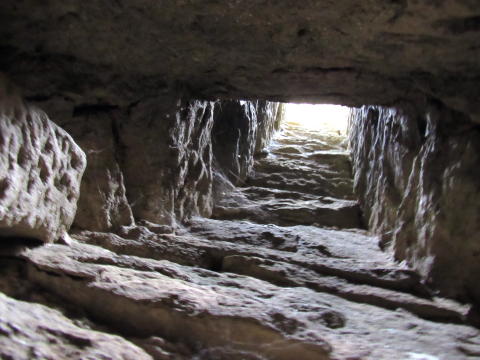 Silas Frame inspects old chimney in Mollohan-Frame house with a
view up the chimney, a three story structure of huge cut stone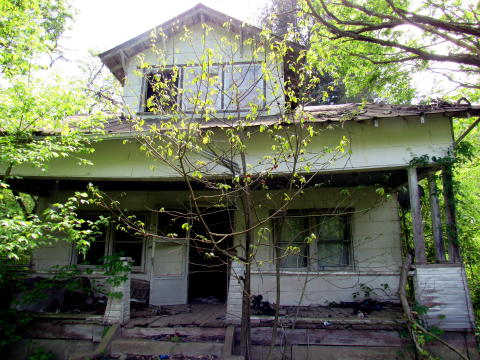 The nearby Byrne Mollohan house stands vacant
The second house was owned by Brantie's brother, Byrne Mollohan (1897-1967). Their mother, Louise Jane Duffield Mollohan (1870-1955) died on the property, the Mollohan family migrating from Webster County to the Strange Creek/Duck area of Braxton County, then to Calhoun.
After the Mollohan's died, the property was owned by the Frame family, Joe and Dorma Pepper Frame, but a few years back was sold to the Francis Cain Holdings. Joe Frame was a Marine veteran in World War II and is buried on the property.
Joe's dad was a dentist in Ohio, and they give him a middle name "Painless", encouraging him to become a dentist. The Frame's raised their children on the farm.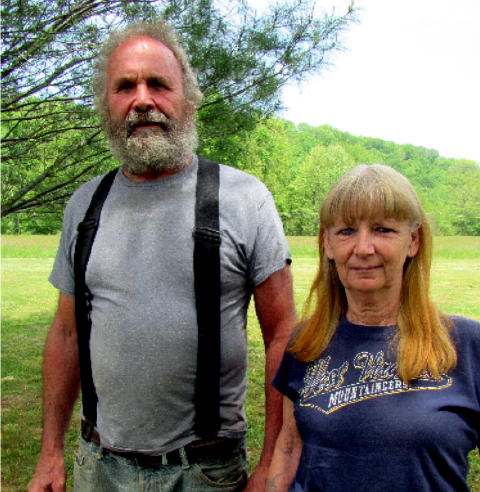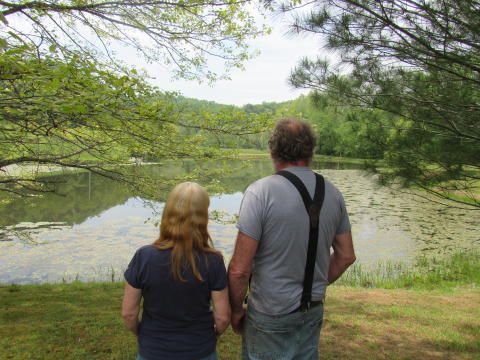 Still holding on to the old ways, Silas Mark Frame and Donna
Capps, looking over a lake they built several years ago
Still holding a few acres of the farm is Silas Mark Frame and Donna Capps, who have developed a lake beside their house on the pastoral land, formerly living just off Sixteen Ridge where a number of family members have lived.
Not far away is the historic Fairfax Farm and Schoolhouse Cave.