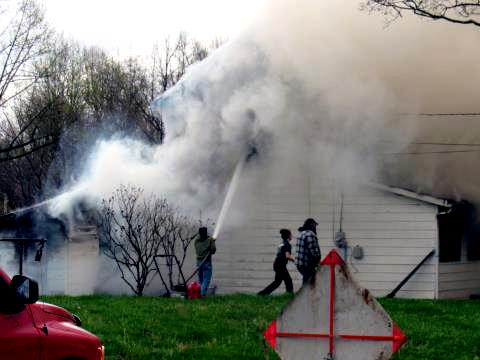 A historic Mt. Zion Ridge (place name Gunntown) house was destroyed by fire Thursday, with the three county fire departments responding to the blaze. The Thomas B. (1888-1967) and Eva B. Moore (1902-1978) house was likely built about 1915.
Across the road from the residence was likely the largest "convenient" store in county history, at one time better known as a "Road House," with beer parlor, feed store, grocery store, skating rink and auto repair shop.
The Moore family operated a store there for about 30 years, the complex burned to the ground in 1949, with the rebuilding of a small grocery store and gas pumps.