By Bob Weaver 2023

This week I re-read a Calhoun educator's book "Four Steps from the Sycamore," a fictionalized account of his life. Dr. Robert Rentschler, a school administrator, lastly serving at the Calhoun Gilmer Career Center, leaving the county in 2004 shortly after publishing his book.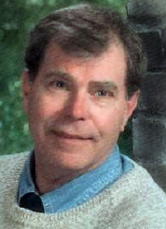 Rentschler, 59, died in 2008 while living and working near Berkley Springs.
Most who knew him best will recall his devotion and encouragement he consistently gave to his students.
Sometime in the late 1990s, Bob called me wanting to talk about his alcoholism, the call made because of his awareness of my long-time recovery from the disease and professionally working in the treatment field for 20 years.
For a couple of days we drove around the Calhoun backwoods while I listened to his story and eventually rendering some suggestions about getting sober and staying that way. In those discussions he held nothing back about his failures. He followed through, starting a new life as a sober man.
His novel was about Jacob Boden, a fifty-three-year-old alcoholic at odds with himself, his family and God, the fictionalized account being about him.
In an effort to overcome his loneliness and isolation, Jacob begins a fearless moral inventory of his past. Along the way, he shares his "love-at-first sight" encounter with Meg Roberts and the bittersweet relationship that ensues and becomes an obsession.
He recounts misadventures and scrapes with the law as he tries to adapt to family moves, new environments and changing societal values. A veteran, he describes the terror of fighting in the rice paddies of Vietnam and recalls experiences with drugs and alcohol on the back alleys of Saigon and streets of Washington D.C. In the book, he reveals what it was like to rejoin society while suffering from alcoholism.
The introduction to the book tells "about his dreams and reappearing alter-egos who help Jacob find his road in life, Four Steps from the Sycamore is the intense struggle of a man searching for meaning. Its open and honest appraisal of this journey provides each of us with permission to look into the darkest sides of our nature and find the demons that block the pathway to the soul."
A personal regret, after giving me a copy of his book, was not catching up with him.
We discussed the quote "So empty is the glory the world gives," feeling that which makes us bearable to ourselves is a belief in a Higher Power, and what acts we do toward giving ourselves to a greater cause beyond ourselves.