By Bob Weaver 2022

A veteran of 82nd Airborne Division has died at his historic Knotts-Keaton homestead at Orma. Kenneth Delnor Keaton, 87, died October 10, 2022, at his home after an extended illness.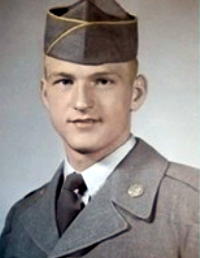 He was a retired employ of Ohio Edison Electric Company.
Surviving, daughter and son-in-law, Karla Keaton-Stiffler and Terry Stiffler and granddaughter, Emily Keaton of Jonesboro, Arkansas.
Military graveside rites were conducted at the Minnora Cemetery with the Rev. Robert Showen officiating.
Kenneth and Ernestine Brannon Keaton purchased the eight-room, two story house which his family owned since 1947. His mother, Judith Duncan Keaton, was the last occupant, having lived out her life there after her husband George passed on. George was a well-known veterinarian up and down the West Fork.
Attending the service were Brenda and Harold Billingsley of Stumptown, Keaton having pulled Mrs. Billingsley from a burning two-car crash years ago in front of his house, she having suffered life threatening injuries.
MEMORIAL SCENES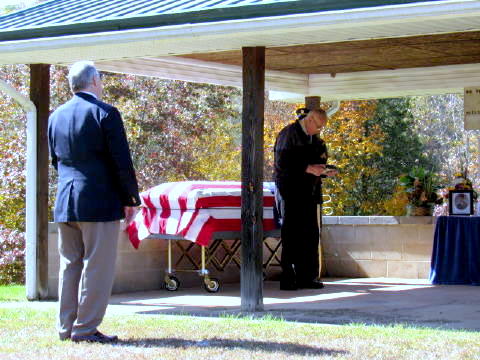 Funeral Director John Taylor and Rev. Robert Showen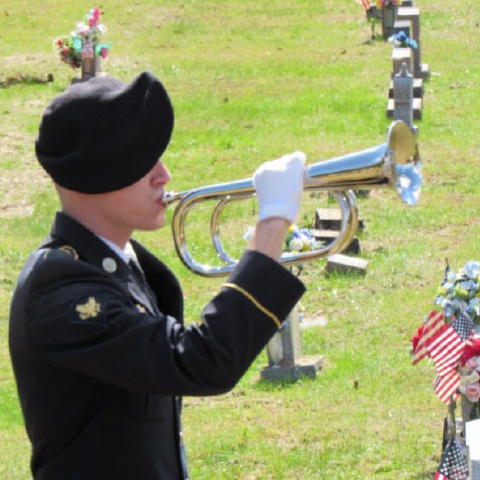 Bugler sounds taps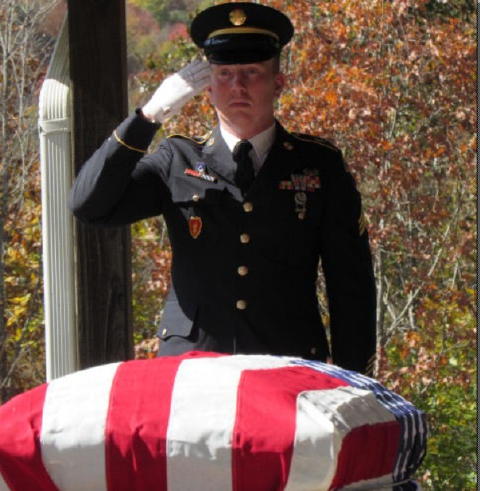 A final salute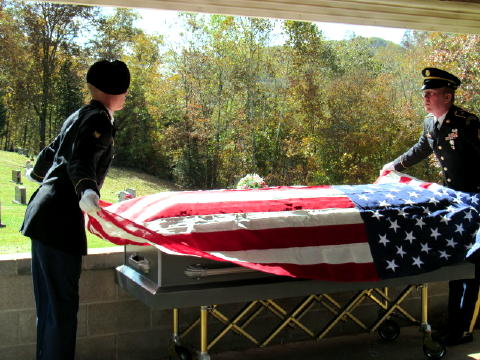 The flag is folded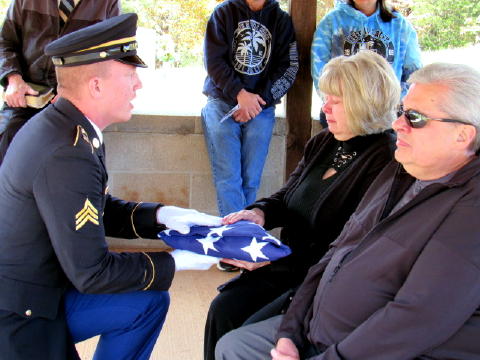 Presentation of flag to family