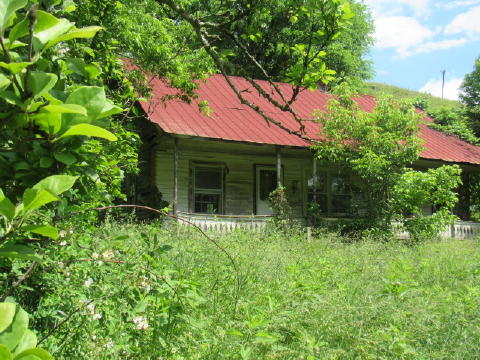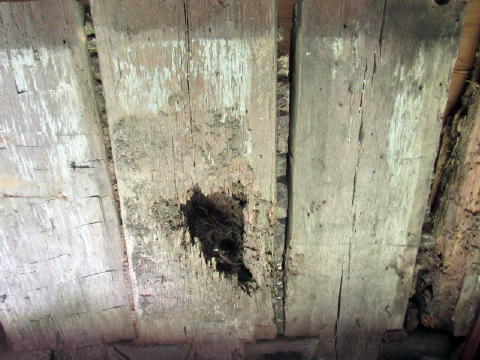 The Cooper homestead at Annamoriah, a log house
covered by boards in the early 20th Century
By Bob Weaver 2022
It could be surprising that a number of living Calhoun citizens and those living far away, were born or raised in a log cabin.
The Cooper family first settled on Little Creek and Annamoriah Creek in the early 1800s, hard working farmers who built their log homes and farmed, among the first, Hiram King Cooper (1811-1892) and his wife, Mary "Polly" Davis Cooper (1813-1881).
Hiram King Cooper moved to Little Creek likely in the 1830s, a muscular and burly man who enjoyed fighting, his reputation spreading far and wide in the region.
A legend tells a tale of a man from a far away county hearing stories about Hiram King's prowess, traveled by horseback to Little Creek to challenge his status.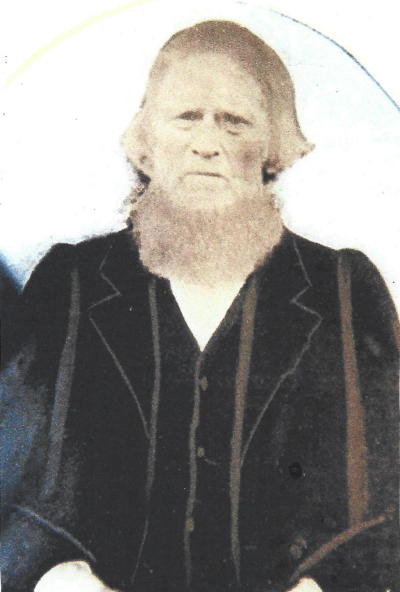 Early Calhoun settler Hiram King Cooper (1811-1892)
The men duked it out in the yard, with Hiram King knocking him out. When he aroused, the tale says he exclaimed, "Damn, you really are a champ," tucking his tail and riding back into the wilderness.
Among the Cooper's still holding forth in Calhoun, George and Barbara Ewing Cooper of Annamoriah, are both connected to log cabin raisin'.
Barbara Cooper's family sprung from a log house on Katies Run near the famous Fairfax Farm, likely the longest standing log house in Calhoun.
See also   EWINGS AND ICENOGGLES ONCE GRACED RIVER BEND AREA - Katy's Run To Sixteen Ridge
   While George Cooper spent much of his life "working on the river," he looked forward to retirement and exercising his farmer gene, owning the log house where he was raised.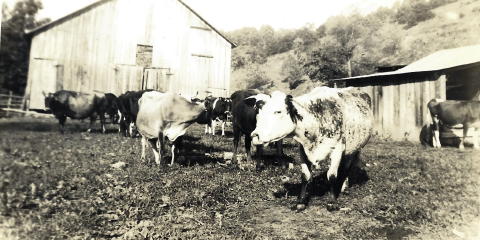 The original Annamoriah Cooper barn was boarded to-
gether with wooden pegs, not buying expensive nails
Cooper's father and mother, Clarence Cooper (right), married
Bessie Maze and Ruby Bell, lived in the house occupied
for many years by his parents during the 20th Century
Dexter "Pap" (1901-1982) and Nellie Basnett Cooper (1904-2001)
Nellie was closely attached to the log homeplace (covered by boards in the early 20th Century), keeping house by herself until her death at 97.
Historically, current George Cooper's great-grandfather, another George Cooper, lived on Annamoriah Creek for many years, his father being Robert Cooper and his father being Hiaram King Cooper
The Cooper clan is certainly one Calhoun's illustrious pioneer families.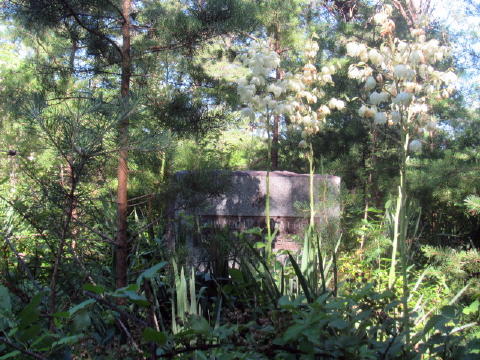 On the hill behind the homestead is one of several
Cooper cemeteries in Calhoun with about 30 graves,
resting there: Cooper, McEldowney, Vandale, Weaver,
Stutler, Martin and a large number of the Davis clan.