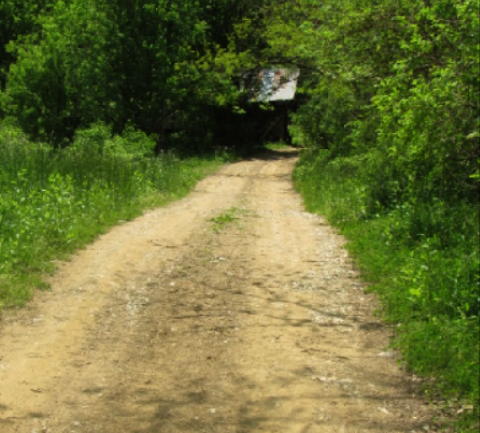 Alice returns to the Roane County backwoods,
about as far as you can stick a butcher knife
"Sure as the wind blows,
Sure as the river flows,
We will meet again,
On the long road home."
By Bob Weaver 2022
Alice Smith Falls is best known in Calhoun as the "Tin Can Lady" for picking-up beer and soda cans for 46 years, relentlessly tossed from cars traveling on the Mt. Zion ridge road and its side roads, to then recycle them.
She was a hard working woman of humble beginnings and humble living, often facing difficult circumstances, but now able to say she was blessed some along life's highway, with survival skills and a keen mind to recall those blessings, times and friends who helped her along the way.
Sometime ago she said she would like to return to her home-place near Newton, Roane County, and I took her. Over fifty years had passed since her last visit.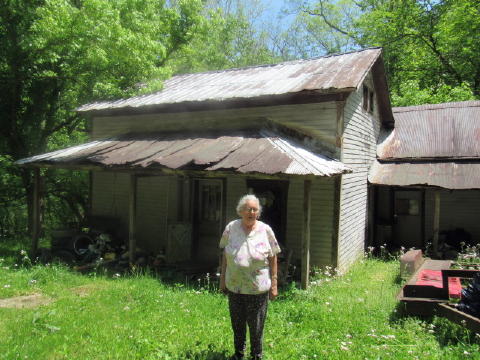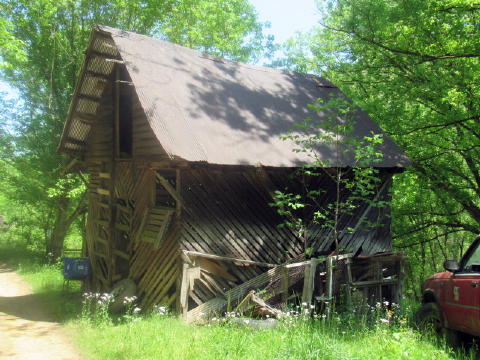 Alice returns to her deep woods home-place,
last visited over 50 years ago, "I have some
hard time and great memories of this place"
It was a beautiful sunny day traveling to the Roane backwoods, a section fascinatingly called Hollywood. I relearned primitive roads, inching their way deeper and deeper into the woods, more turn-offs than I can remember, finally traveling up a creek bed road and rising to a mountaintop.
Here was the home place of her parents, Charles and Justine Runnion Smith, having four siblings, all who traveled on foot to engage the bigger world from the remote mountain.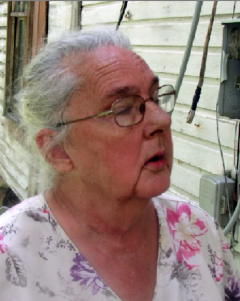 Alice (left) said, "Nobody bothered you, but a few would walk by and visit. An old lady would stop by and ask if we had an extra can of snuff. We would can 400-500 quarts of food to keep us alive in winter," said Alice.
"I done all I could do, cut firewood, milk the cow, fed the chickens and help take care of my brothers and sisters. We knew very little about the big world, and a couple of times we went to the movie show in Spencer"
In her life as an adult, her survival gene carried on, scavenging the Mt. Zion Ridge road, selling them for a few dollars.
Alice had an abusive husband, divorcing him many years ago. Her long time companion Roy Godfrey was a "A fine man who treated me well and took me everyplace." Godfrey came from a Hur/Barnes Run family who had little means. "I was blessed to have him in my life," she said.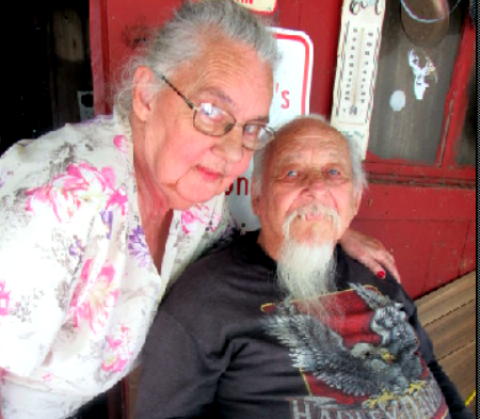 Alice visits her first cousin Daris Smith, 81, a blind
man, who has lived on the remote home place most of his life
Daniel Smith, Alice's second cousin, has chosen to live at
the end of the road, near the home place, saying that one
of the rooms generates ghostly sounds over the last 50 years
See   RECYCLING ELOQUENCE: ALICE FALLS RETIRING AFTER ADDING UP PENNIES