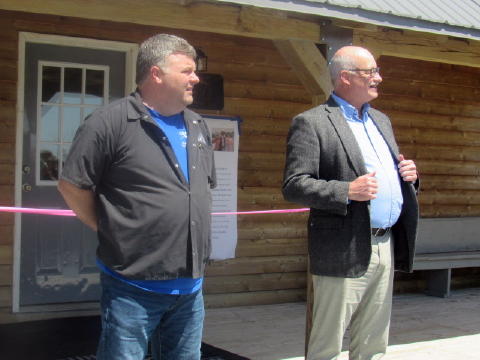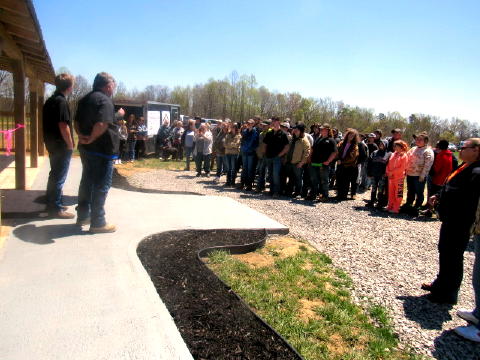 Bryan Sterns (right) and Paul Parsons preside over ribbon
cutting Stargazing Cabin at Calhoun Park's Dark Skies
By Bob Weaver April 2022
Stargazers from around the USA will have a comfortable place to repose while visiting Calhoun Park's Dark Skies, to enjoy the wonderment of the universe.
The cabin, constructed and developed by the Calhoun-Gilmer Career Center staff and students, was officially opened with a ribbon cutting, with community leaders and students attending.
The project had been slowed because of Covid-19. Tours of the cabin were conducted, displaying a wide array of exemplary craftsmanship.
Calhoun Gilmer Construction, a Calhoun Gilmer Career Center Simulated Workplace, has been awarded $50,000 dollars by the Governor's Economic Initiative in conjunction with the West Virginia State Department of Education.
Building Construction instructor, Paul Parsons and his students submitted a proposal titled, "The Star Gazing Cabin" to the competition. Their proposal outlined a cabin to be located at the Calhoun County Park. The cabin will allow those staying to gaze, a clear view of the night sky.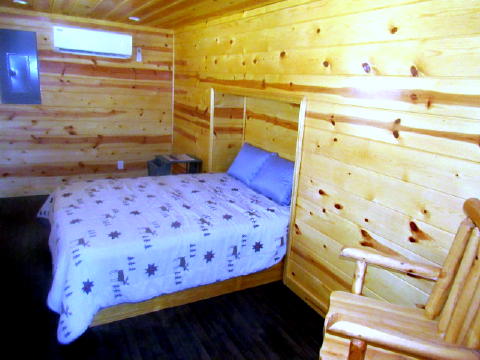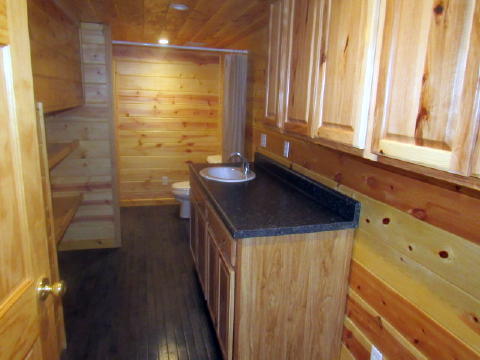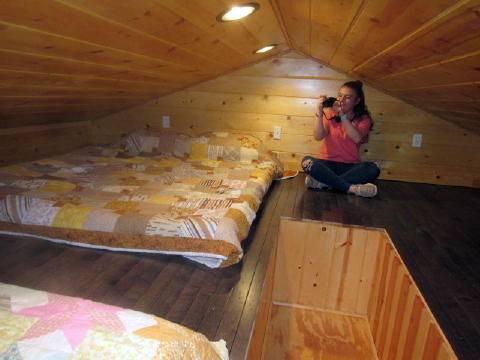 Interior of cabin has finely tuned craftsmanship
The cabin is equipped with a full functioning kitchen, bedroom, fireplace and bathroom. There is also a loft that will sleep four to six people.
Principal Bryan Sterns honored the students who worked on the project and community leaders who donated their time.
Parsons said the building is dedicated to William Etling Sr, known to his friends as "Big Bill". Bill is a lifelong family friend who was an avid sportsman. He was a skilled trade worker that led a generation of workers whose skills are some of the highest in demand today.