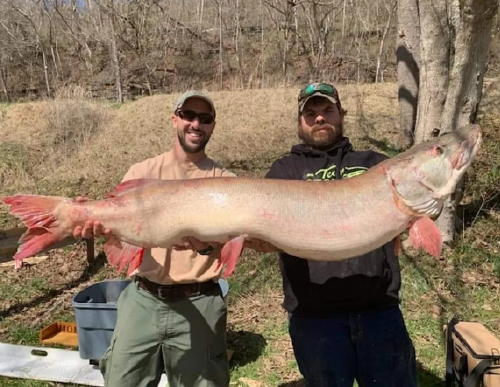 A Burnsville man caught and released a new state record "musky" fish at a West Virginia Division of Natural Resources (WVDNR) river-access site on Saturday.
Lucas King was fishing on the Little Kanawha River in the tail water section of Burnsville Dam in Braxton County when he caught a large musky with a 6-inch glide bait.
King's record fish was 55.0625 inches long and weighed 51 pounds.
The previous state length record was a 54.0625-inch musky caught by Chase Gibson. The previous weight record was a 49.75-pound musky caught by Anna Marsh.