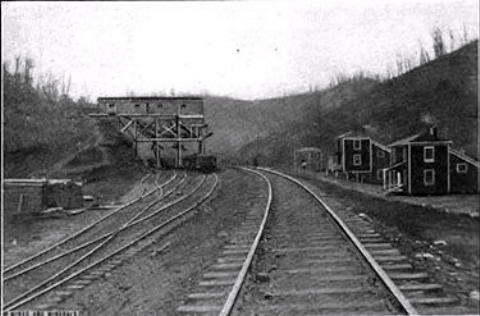 Tipple and a few coal camp houses at Copen, WV,
as they looked many years ago, nearby Bower and
Gilmer Station, all faded from glory days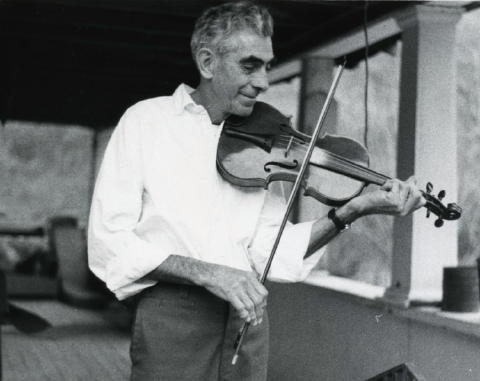 Copen resident Melvin Wine played his fiddle for 84 years
By Bob Weaver 2022
Copen, a once prosperous town in Braxton County is surrounded by a few mountains that has places no person has yet stepped foot. It is still wild and rugged, although people have been there for over 225 years - in the time continuum just few milli-seconds.
Yet, it has been there long enough that much of its former self has now faded into memory. It is difficult to imagine that Copen, Bower and Gilmer Station were once bustling places with mining, oil and gas and farming, now harboring silence.
At the confluence of Copen and Bull Fork Creeks, perhaps its most famous resident was Melvin Wine (1909–2003), an acclaimed West Virginia old-time fiddler. The community has the name of John Copen, a pioneer settler.
The railroad was instrumental in their development, rail service in the early 1900s, discontinued about 25 years ago.
Still standing in the village, the closed Copen Post Office and general store, turned into a community center where singers and pickers perform, including the late Melvin Wine. Still open is the Copen Methodist Church, which has one of the most beautiful interiors ever witnessed. Wine attended church there for 67 years.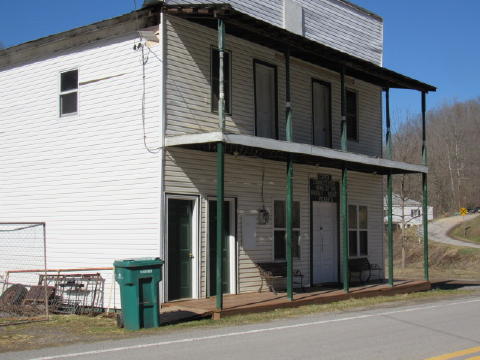 Old Copen store and post office, now a
community center for pickers and singers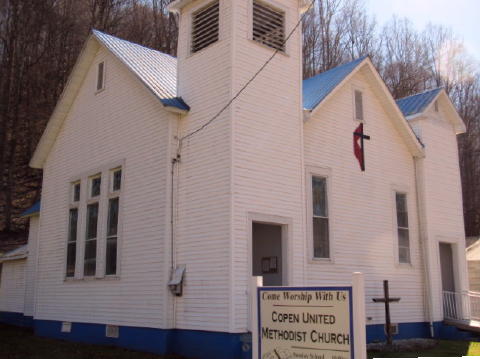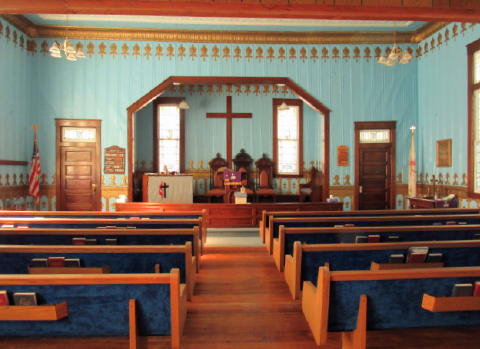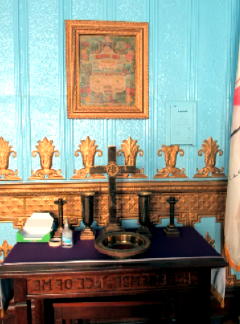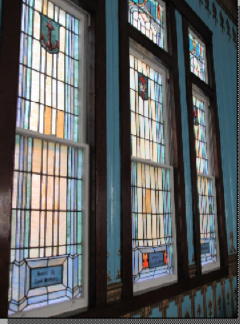 The Copen United Methodist Church has startling
beauty for a country church, and is still open
In the nearby Copen Cemetery above the pastoral valley on a high hill rests a large number of the area's residents.
Famous fiddler and gentleman Wine died at 93 in 2003, fiddling for 84 years. The Braxton County native has long been acknowledged for his powerful live performances and his willingness to teach and share his music, including Calhoun fiddler Jake Krack.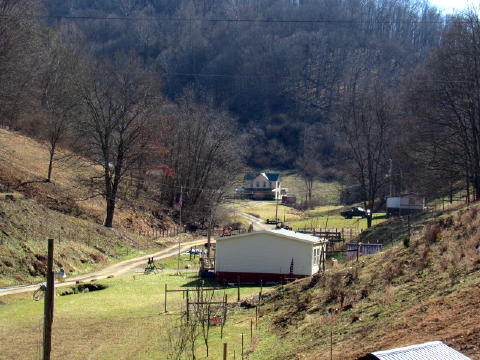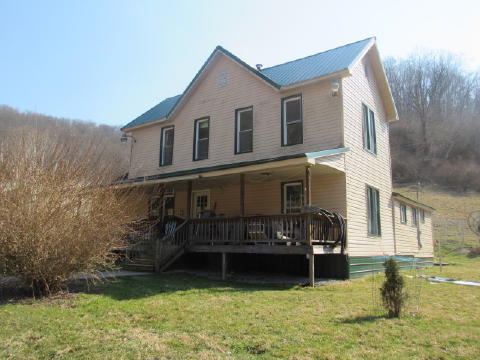 Wine Holler where Fiddler Melvin
spent most his life in this house
He was the recipient of West Virginia's first Vandalia Award in 1981. The fiddler was also awarded the National Endowment for the Arts' prestigious National Heritage Fellowship in 1991.
He had been playing the fiddle for 85 years.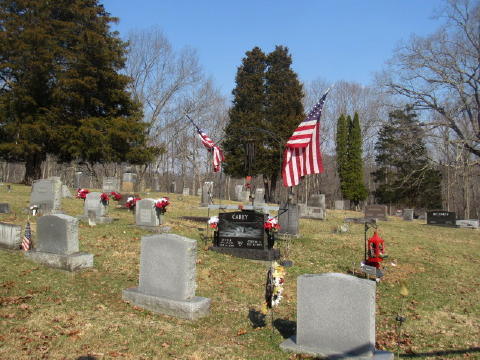 Many Copen citizens rest high on
the mountain at Copen Cemetery
Wine has been honored nationally for his musical skills and his leadership role in an American musical tradition. A farmer, a coal miner, a father of ten children, and a deeply religious man, he has played music from the hard lessons of his own experience and shaped a musical tradition while passing it to others.
His biography heralds a musician who wants to communicate the spirit of his mountains and to sway an audience into having an old-fashioned good time. He is the subject of a book by Drew Beisswenger called "Fiddling Way Out Yonder."
See   UPDATED: FADED FROM GLORY: GILMER STATION-BOWER NOW COAL GHOST TOWNS
"EXCHANGE" FADED FROM GLORY BRAXTON GHOST TOWN - Voices Whisper Quietly About Past
LITTLE KANAWHA RIVER: SOMETIMES PEACEFUL, SOMETIMES WILD AND FREE - Historic Look At Falls Mill
WILSIE WV: ABANDONED BRAXTON COUNTY TOWN
PEOPLE OF PLACE: NOTTINGHAM'S BELONG ON THEIR MOUNTAIN SINCE 1823 - A History Of Strange Creek