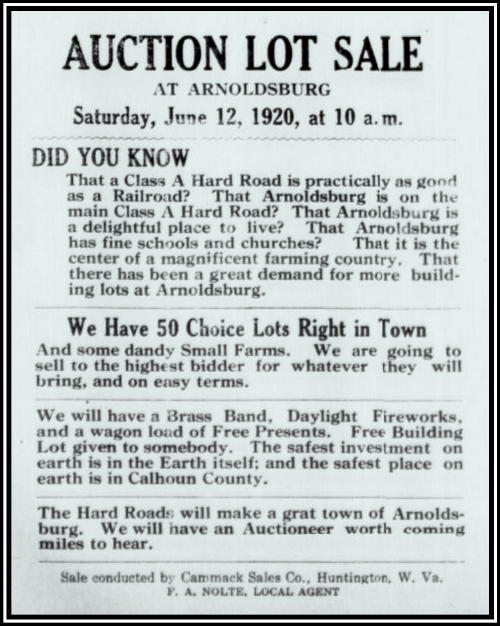 Ad Compliments of Dan Kemper
The Village of Arnoldsburg got a boost in 1920 when a large number of lots were sold at auction. The town was already a central location since its founding about 1840.
The population expanded, with general stores, service stations, restaurants, a movie house and funeral home.