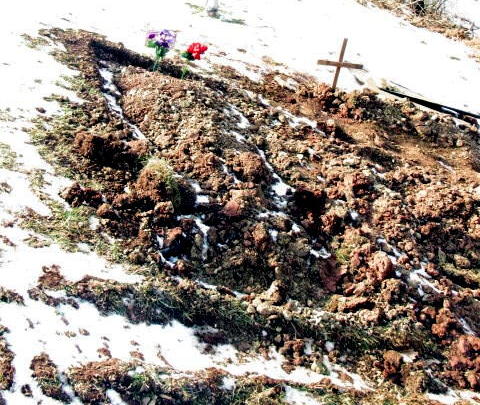 The most painful goodbyes are the ones when
no one is left to mourn. - Bob Weaver
By Bob Weaver Jan. 2022
The unclaimed remains of Wilma Jean Godfrey, 72, were returned to the Hur Cemetery in January, a short distance from where she grew up as a child in the Doyle Fork deep woods hollow near the village.
Her family was poorer than they ought to have been, living in a jenny-lend house owned by the Hardman Family, earlier occupied by Everly and Belle Adams Husk, all who worked as field hands for the Hardman family.
The tiny house was heated by a wood stove, lit by kerosene lamps with well-water nearby. Long walks were required to reach a country store at Hur or Mt. Zion. Thankfully, a well-built cellar graced the property, allowing for storage of food.
In the 1950s, Ernest and Nellie Kerby Godfrey raised their six children in the humble abode, including Roy, Donald, Junior and Bobby Godfrey, all deceased. Living is a brother Peter Godfrey of Parkersburg, reportedly in a nursing home.
Wilma's body was returned to Hur, thanks to the gracious efforts of mortician John H. Taylor of Spencer, who embalmed her and placed her in a casket, and the Starcher family who dug her grave.
With no one else in attendance, we managed to have a few words spoken for her return her to the sod, buried next to her father.