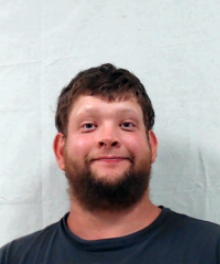 A man in Roane County faces charges in the death of a man he is accused of striking in the head with a leaf blower during an argument over a pig.

Andrew Franklin Bush, 26, of Looneyville is charged with second-degree murder and malicious assault following an incident that took place Oct. 22 on Canoe Run Road in Looneyville, according to Roane County Magistrate Court records.

The charges are in connection with an incident in which State Police said Bush struck William Greathouse with a leaf blower. The Roane County Prosecutor's Office said Greathouse died following the incident.

State Police said troopers found Greathouse in the bed of a pickup truck when they arrived at the scene, and he was unconscious and not breathing.

Three witnesses reported that Greathouse, the alleged victim, Bush and another man were attempting to move a pig into the bed of a pickup that was parked in a driveway. According to the complaint, the cage broke, and the pig dropped to the ground. Witnesses said Greathouse and Bush began yelling obscenities at each other and then began punching each other in the face.

Before the altercation was broken up, witnesses said, Bush picked up a leaf blower and struck Greathouse in the head with such force that the leaf blower tube broke.

The complaint said Bush gave a statement to troopers and acknowledged hitting Greathouse with the leaf blower, that he was sorry for what he did and that hitting him with the leaf blower was too excessive.

Bush is currently being held at Central Regional Jail on a $100,000 bond.