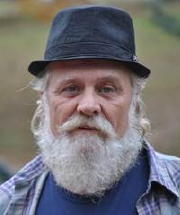 Clarence "Pete" Flinn, formerly of Elizabeth WV, died October 23, 2021, at Heritage Center, Huntington WV.

He was the son of the late Clarence and Elsie Copen Flinn of Elizabeth. A graduate of Wirt County High School, he was a retired over the road truck driver. Mr. Flinn enjoyed hunting, fishing and watching football. His number one love was spoiling his grandchildren.

He was preceded in death by his parents; his wife Becky; brothers Larry and wife Sharon Flinn and Argil Flinn and nephews Russell Eastham, Nicholas Eastham and Stephen Flinn.

He is survived by his children Patricia (Hombrey) Butcher, William "Will" Flinn, Thomas Carpenter and Charlie (Alicia) Flinn; grandchildren Dante Jones, Jocelyn Flinn, Jasmine Flinn, Brandon Flinn, Jaelyn Flinn, Khloe Flinn, Shaylee Carpenter and Alexus Flinn; and siblings, Donna Neptune Tanner, Ramona "Sissy" (Joe) Carpenter, Jim (Penny) Flinn, Roger Flinn and sister-in-law Debbie Flinn.

The family will greet friends Monday, October 25, 2021, at Matheny Whited Funeral Home of Elizabeth, from 5:00-7:00 p.m. A private burial of his remains will be done at the convenience of his family.