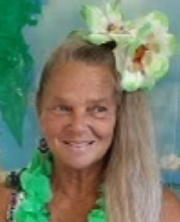 Nelda Jo Monroe Null, 67, of Elizabeth WV, passed peacefully, on October 21, 2021, in her home with her three children at her side. She fought hard, but lost a short battle with Acute Myeloid Leukemia.

Born in Freeport WV, to the late George and Beulah Monroe, Nelda was one of thirteen children.

She was preceded in death by her niece, Jennifer Ann Grim; her sister, Loretta Hafle; her half-brother Edward; two infant siblings; her grandparents; and several aunts and uncles.

A proud West Virginian, Nelda spent her entire life in Wirt County.

She married her high school sweetheart, the late Michael C. Null, and together, they raised three children, Michael Adlen Null of Elizabeth, Dr. Monica Ann Beane (Sterling) of Wake Forest NC, and Michele Anne McElfresh (Scott) of Elizabeth.

She adored her grandchildren, Devin Michael Butcher (Keirra) of Parkersburg WV, Sterling "Price" Beane, III of Wake Forest, and Danielle Jo Butcher (Curtis) of Elizabeth; as well as her great-grandson, Braxton Lee Butcher of Parkersburg.

In addition to her children and grandchildren, she is survived by her siblings, Don Miller (Kay), Ron Miller, Joyce Beck, Patsy Hall (Rufus), Linda Weaver (Russ), Roger Monroe (Carol), Shirley Davis, and Larry Monroe (Cindy). She is also fondly remembered by several nieces, nephews, and cousins.

Nelda didn't know a stranger and was often spotted around Elizabeth with goods for sale. She looked forward to Pioneer Days and the Wirt County Fair, where she held the arm-wrestling title, won several skillets in the throwing contest, and was rarely outdone in feats of strength.

Nelda is remembered best for her relentless determination, perseverance, and unmatched work ethic. A laborer, her resume spans over 100 positions including Winans Services, Little Kanawha Nursery, Wirt Inflatable, Ames, Tuckers Creek Lumber and Sandy Creek Lumber Company. She worked in several restaurants, trimmed trees, mowed lawns, and provided in-home care for the elderly.

She was a member of the Elizabeth Baptist Church, where singing gospel hymns brought her great joy. A compassionate and loyal woman of faith, Nelda looked forward to engaging with members of the community. She actively participated in events hosted by the Wirt County Senior Center and enjoyed supporting local fundraising efforts. She was particularly fond of the annual Wirt County High School "Bucket Auctions" where her good luck was well-known.

Nelda will be deeply missed by those who knew and loved her.

A time of gathering will be held at 2-4 p.m. at Matheny-Whited Funeral Home in Elizabeth on Saturday, October 30, 2021. The memorial service will be officiated by Rev. Leary Vanhorn at 4 p.m.

In lieu of flowers, the family encourages all who are able to honor Nelda's life by donating blood.

A private burial will be held at a later date.