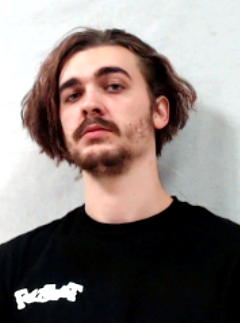 A Calhoun resident Levi Curtis Estep, 21 (right) has been charged with the first degree murder of his life-long friend in Gilmer County.

Nicholas "Nick" Brodeur, a resident of Messenger Road, Glenville, was shot to death by Estep about 3 a.m. Wednesday inside a cabin owned by the deceased's family.

In a criminal complaint, the WV State Police, said the victim had a friendship with Estep since they were kids, and the family said they were unaware of any conflict between them.

State Police arrested Estep in Calhoun, Trooper B. K. Shingleton giving him his Miranda Rights. Estep told the officer, he blacked out and didn't fully remember doing it, while also stating, "I did it."

Brodeur's mother, Mrs. Finley, in a criminal complaint, said Estep had been at the family residence playing guitar Tuesday night with Brodeur, leaving to go home, but returning about 1 a.m. Wednesday, then talking with the family.

The complaint says the victim's mother heard a single gunshot sometime after 2 a.m., and running outside to see Estep driving away, as her other son advised her Nicholas had been shot, and to call 911.

Estep was given a scholarship to Glenville State College upon graduation from Calhoun-Gilmer Career Center.

Estep is in Central Regional Jail with no bond set.