Calhoun authorities arrested a Klipstine Road man on October 12, charging him with multiple drug charges, following the execution of a search warrant.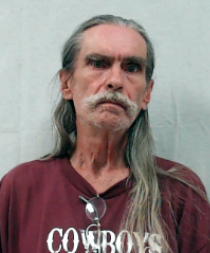 Steven Douglas Haugeto, 68 (left) was charged with possession with intent to deliver LSD/Acid, possession with intent to deliver Shrooms and possession with intent to deliver marijuana.
According to the criminal complaint, the search was executed by the Calhoun Sheriffs Department and the West Virginia State Police following the earlier arrest of Page Forth on drug charges.
Police confiscated, according to the complaint, about 123 grams of marijuana, 283 grams of Mushrooms (Shrooms), suspected 2 grams of LSD/Acid, suspected marijuana seeds, and drug paraphernalia, scales and packaging.
Haugeto is in Central Regional Jail with bond set at $100,000.