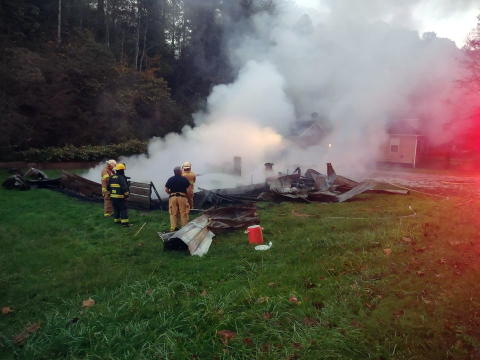 Two fire departments responded to a structure fire at Millstone at 6 a.m. Tuesday, the building was fully engulfed on their arrival, and was near other structures.
Arnoldsburg VFD and Upper West Fork VFDs responded to the blaze.
Firemen say, the fire is suspicious in nature, and anyone that may have seen anything should contact Calhoun County 911 at 304-354-9271.