ENTERTAINMENT SPONSORED BY ROANE GENERAL HOSPITAL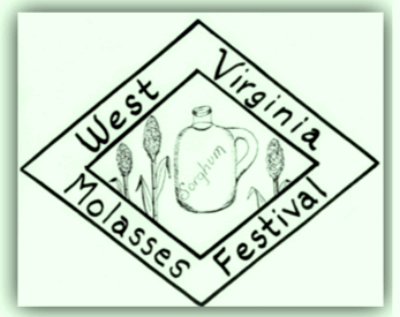 "IT'S TIME TO STICK TOGETHER AGAIN"
53RD-54TH MOLASSES FESTIVAL
FRIDAY- OCTOBER 22ND - HERITAGE DAY
Molasses Making, Civil War Soldiers, Basket Weaving, Goat Milking, Trapping, Timbering, Rug Making, Wood Engraving, Leather Works, Music/String Instruments, Small Engines, Bouncy Houses/inflatables, Games & More - Entertainment will be held outside at the pavilion. Please bring yourself a chair.
8 am – Big Kitchen opens-Big Breakfast
9am – Country Store, Kitchen, & Vendors open, Molasses making, Dime Toss
10am – Little Kitchen open
10am-Music by Stephanie Cunningham
2 pm- Music by John Richards
3:30-6pm – Pancake Supper sponsored by Minnie Hamilton Health System
5:30pm – Bluegrass Gospel by Rick Falls and Friends, David Bowen Family, Stephanie Cunningham and others
SATURDAY- OCTOBER 23RD
8am – Kitchens open
9am – Country Store & Vendors, Dime Toss open
10am – Music by Stephanie Cunningham
11 am – Lions Club Bingo
11am – Parade line-up Arnoldsburg School
11am – Chicken BBQ at Main Building- Sponsored by Calhoun Banks
1pm – Parade – Parade Marshals Cleston and Kay Garrett - Sponsored by Jason Nettles, County Assessor (Tractor Hoe Down-after parade)
1:30 – Music by Kowboyz
3pm-Skillet Toss Sponsored by Mom's Place Too Restaurant
4pm – Corn Hole Tournament
5:30pm – Music by Johnny Staats Project
6:45pm – Final Prize & Raffle Drawings
CONTACT INFORMATION:
Big Kitchen: WFCA
Little Kitchen Kevin Carr 304-655-8616
Parade – Michelle Fitzwater 304-588-7049
Exhibits – Norma Collins & Crystal Conley 304-655-8167
Youth Exhibits – Andrea Bailey 304-655-8616
Molasses Making – Dip Mace
Commercial Vendors – Kelli Collins 304-354-9371 or 304-481-0213
Pretty Baby Contest – Kelli Collins 304-354-9371
Corn Hole Tournament – Chas Garrett 304-377-4426
Country Store – Patti Hicks 304-655-8515 & Barb Jarvis 304-655-7248
Special Thanks to: Arnoldsburg Volunteer Fire Department, Calhoun County Sheriff's Department, Calhoun County EMS, and WV State Police.
Thank you to other sponsors - Houchin Construction, Tony M. Morgan, Atty, Hershman Appraisals, Mike Ross Inc., Venture Contracting LLC and First Energy.