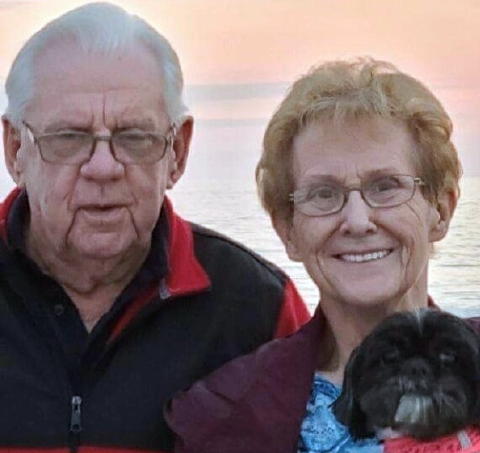 Cleston and Kay Fox Garrett of Arnoldsburg will serve as Parade Marshals for the 53rd & 54th WV Molasses Festival Parade to be held on Saturday, October 23, 2021.
The Garrett's have been life long residents of Calhoun County, soon to celebrate 50 years of marriage in January 2022. Cleston is the son of the late Willard and Louie Garrett, and Kay is the daughter of the late Warren and Orpha Fox.
Cleston retired from the pipeline industry in 1988 and soon opened his own business. Garrett's Used Cars & Trucks is still in business today serving the Calhoun County area for 33 years. Kay has been by his side serving as homemaker and secretary for the family business.
The couple have 5 children Dawayne (Lori) Garrett of Millstone, Denise (Timmy) Carter of Arnoldsburg, Jackie (Rick) Boatright of Parkersburg, Julie Garrett of Arnoldsburg and Denny Fox also of Arnoldsburg.
The Garrett's enjoy preaching the gospel and enjoy spending time with their 13 grandchildren and 14 great grandchildren.