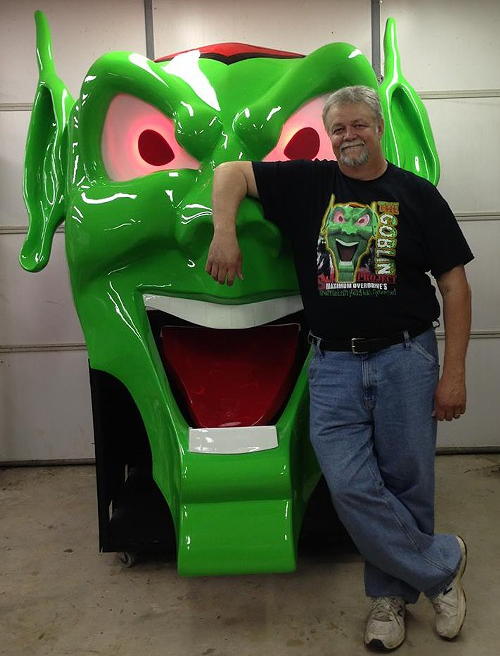 Tim Shockey and his "Green Goblin"
The annual Calhoun County Halloween Party will be held on Oct 30th from 3-5pm at the Arnoldsburg Park. In the interest of public safety it will be a drive-thru event. The costume contest will be online and submissions can be sent to  calhounhalloweencostume@gmail.com   - Please include age and name on the submission.
The Green Goblin will appear at the Arnoldsburg event for photos.
Tim Shockey of Piketon, OH began fixing up the 8 foot fiberglass face after the prop had spent years taking up space in his backyard. It was featured in Steven King's 1986 horror film "Maximum Overdrive."
Shockey, a movie buff and former video store owner, bought the artifact in 1987 from someone who'd acquired it at a junkyard sale. The goblin head is just one of some 600 Hollywood movie set pieces that Shockey owns.