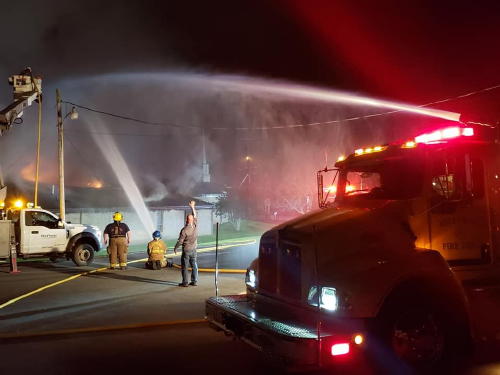 HARRISVILLE, W.Va. (WCHS) — A large fire destroyed a church in Ritchie County early Saturday morning, Oct. 2nd.
The fire was reported about 3 a.m. Saturday at Christ Our Hope Catholic Church near Main Street and Pullman Road in Harrisville, according to the Ritchie County Office of Emergency Management. The building is a total loss due to the fire.
The Harrisville VFD, Ellenboro VFD, Pennsboro VFD, Ritchie County Ambulance Authority, Ritchie County Emergency Management, Greenwood VFD all responded to the scene. No injuries were reported. The WV State Fire Marshal's Office is investigating.
See more   Building A Total Loss
Two Clay County churches caught fire last week, one burning to the ground. One church has been declared arson.