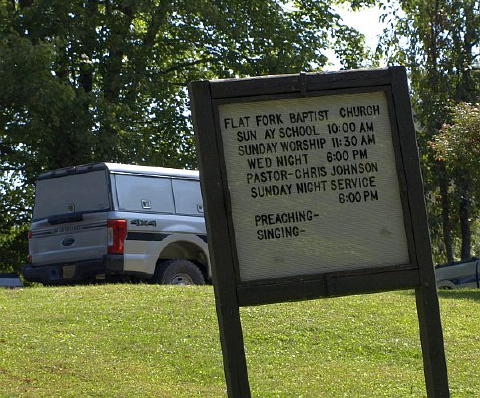 (Clay Communicator Photos)
The Clay County Fire Department reported Wednesday morning that they are battling two church fires in the Duck area, likely set on fire by an arsonist.
Firefighters said in a Facebook post that crews are at the scene of a fully involved blaze at People's Church of Flat Fork, a total loss.
Dispatchers then sent firefighters to another church fire, this one also on Flat Fork - the Flat Fork Church about two miles away. It appears that church was saved.
Fire departments from Clay, Big Otter and Birch River responding.