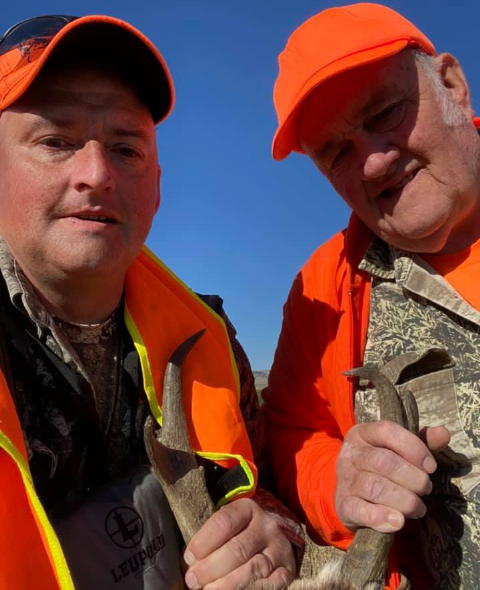 A long time hunting dream just came true with a
Wyoming hunt for a Proghorn Antelope for Calhoun
Commissioner Kevin Helmick and his father Dennis
Helmick killed a Proghorn on the first day of the season, with a super-long shot of 454 yards with a 300 win mag.
Local landowners and hunters were amazed at the long shot, even helping to carry it in.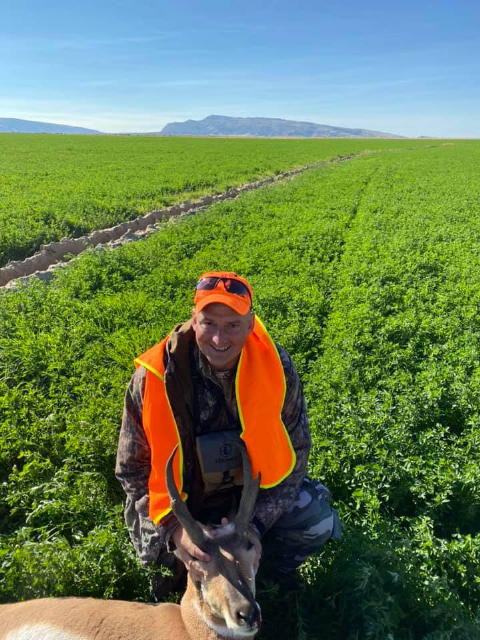 2021 - Helmick said, "Planning for the hunt started in 2018, talking to locals that had been there, and a lot of research. The plan was for all the Helmick brothers to go on the adventure, but due to some issues they could not go this time. We did miss them though."
"It will be an adventure that I will never forget, getting to go with my dad. He really enjoyed it and we had a lot of fun, even driving out there. We drove a total 3,679 miles. That included 2 days of scouting for opening day. I've been fascinated with the history of the area. I wanted it to be a DIY, because it wasn't about getting the biggest or anything like. It was about the experience," Helmick said.
"Everyone I met out here were really friendly and helpful. They responded by saying, "We really are not that friendly. We are just lonely," with Wyoming having less than 500,000 residents.