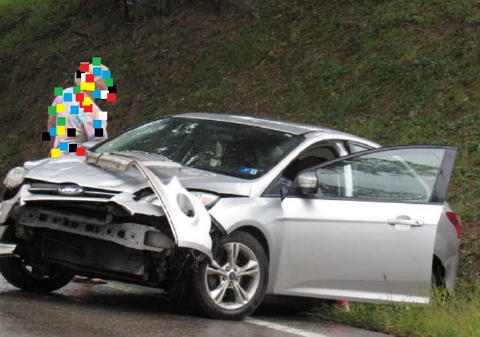 A driver lost control of her vehicle on Mt. Zion Ridge (Rt. 16) near the intersection of Sinking Springs Road at 3:20 p.m. Tuesday.
No one was injured in the crash.
Calhoun EMS and the Grantsville VFD responded, with the Calhoun Sheriffs Department.
Earlier a car clipped-off a utility pole and went over the hill on Hardman Fork Road, off Rowels Run, the accident was discovered by law enforcement.
The driver of the vehicle was not at the scene.
The accident was discovered at 1:15 p.m. Tuesday.