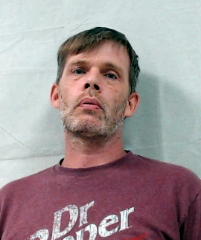 Clay authorities have arrested Jason Alan Spencer, 44, charging him with incest and sexual abuse of his six year old daughter. He is being held in Central Regional Jail on $200,000 cash bond.

A criminal complaint says he used his fingers, as well as his penis to vaginally, anally, and orally penetrate the victim on several occasions.

The complaint says sexual abuse had taken place five times a week since she was four years old, alleging Spencer had shown her pornography that she believed had involved other little children, as well as pornography involving her mother, Spencer and an unknown female.