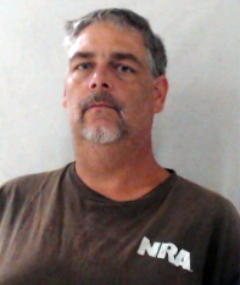 By Bob Weaver

A Calhoun resident has been arrested for incest and sexual abuse of his daughter.

Rickie Lee Scruton, 48, of West Little Kanawha Highway, is in Central Regional Jail, being held on $250,000 property/surety bond.

A criminal complaint says a female, identified as the man's daughter, engaged in sexual activity, allegedly becoming pregnant at the age of 15, the infant was a result of a miscarriage, and discarded in the trash.

After moving from Wisconsin to New York, the victim states she was pregnant two more times, moving to another residence in Calhoun County, after which a baby was born in that county.

Recently, Children Protective Services took custody of two infants in August, according to the WV State Police complaint.

The woman says she is again pregnant, 3 months, but the complaint was unclear regarding the identity of the father.