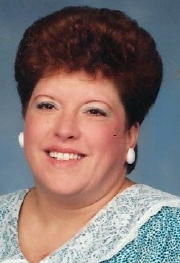 Deana Lynn Barton, 70, of Glenville WV, went home to be with her Lord in the evening hours of Friday, August 6, 2021, following an extended illness. She passed peacefully at home surrounded by her loving family.

Deana was born Deana Lynn Wyatt on July 21, 1951, to the late Robert 'Bob' and Donna (Corbin) Wyatt in Parkersburg WV.

A true daughter of West Virginia, Deana called these hills her home for her entire life, living in either Parkersburg or Glenville for all seventy years. She was the first person in her family to go to college. After completing her business degree from, Parkersburg Business College, she went to work for Papus Brothers. She then moved to Glenville and worked as a secretary for Tom McPherson & Jack Stalnaker at Kanawha Union Bank before working for Trio Petroleum as an abstractor.

Deana was married to J. Larry Barton on November 6, 1981, in their home on Kanawha Drive. She raised her two sons with her country bumpkin while working as executive secretary for the division of business at GSC. Soon after her sons graduated from high school, she became the secretary at Normantown Elementary School. While working there, she decided that she wanted to be a teacher. While working full-time, Deana went back to college and graduated Cum Laude with a Bachelor of Arts in Education from GSC in May 1998 at the age of 47.

Deana taught in Wood County for nine years, and while doing so earned a Master's Degree in Adult and Technical Education from Marshall University. She taught at Blennerhassett Jr. High, Wood County Technical Center, Williamstown High School, and fulfilled a lifelong dream of teaching at her Alma Mater of Parkersburg South High School.

Deana was an avid outdoors-woman. She loved to hunt and fish. She was an excellent markswoman and loved to rub it in her husband and sons' eyes every chance she got.

Deana was preceded in death by her parents, Bob and Donna, and two sisters, Bobbie and Gayle, and one special great niece, Katie.

She will be deeply missed by her husband, Larry Barton of Glenville, sister Joyce (Mike) Reel of Parkersburg, children Jason (Stacey) Barton of Pickerington OH and John (Christal) Barton of Milton WV, four adored grandsons, Hunter, Victor, Nathan "GK", and Nicky, and two beloved granddaughters, Sydney and Allanah, as well as nephews Scott (Gretchen) Hammer, Jeff (Rohini) Marlow, Jared Marlow, and Justin (Crystal) Marlow, niece Kelli (Tad) Wigal, many great-nieces, great-nephews, and cousins, and her church family at Camden Flats Baptist.

Deana request for cremation has been honored and a memorial services will be held 11:00 a.m. Saturday, August 14, 2021 at the Camden Flats Baptist Church in Glenville with Pastor Dwight Goff officiating. Friends will be received from 10:00-11:00 Saturday morning at the church.

In lieu of flowers, the family requests memorial donation be made in honor of Deana to the Ross Heart Hospital Fund 312269 at the OSU Wextner Medical Center. Donations can be mailed to PO Box 710811, Columbus OH, 43271-0811.

Ellyson Mortuary, Inc., and Cremation Services of Glenville WV is honored to assist Deana Lynn Barton with her final wishes.