To demonstrate love, mot just declare it, together, broken and scarred, making a difference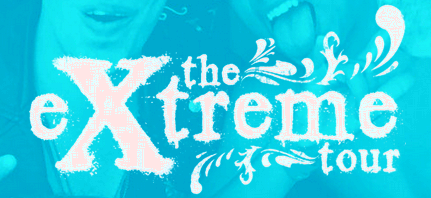 The Extreme Tour is coming to the rural West Virginia town of Grantsville, population 500.
They will deliver a free concert on August 25, 2021 beginning at 6:00 p.m. at the Wayne Underwood Field in Grantsville WV. There will be approximately 25 musicians with several bands.
To learn more about the group, visit them at     www.theextremetour.com
The Extreme Tour are a diverse community of creatives.
Poets and musicians, artists and athletes. Advocates and activists. Performers and communicators of all kinds. Bringing more than a show. Messengers bringing more than a mantra or manifesto. The "scrap masses."
A motley crew. Often battle scarred and broken... but, as they come together, stand together, and serve together; they're a beautiful diversity.
The Extreme Tour partners with Community Groups and Clubs, Civic Organizations, Churches, Schools and Institutions, Government Agencies, and Municipalities that are working charitably to meet the needs of the disenfranchised and underserved.
For almost 30 years now, in hundreds of communities scattered throughout over 20 countries, their team members and partners have been on a mission to use their gifts, skills, and abilities to bring Love, Hope, Unity, and vital Resources to people in need ... To demonstrate Love. Not just declare it.
For more information contact Judy Powell 304-488-7679.