A female driver lost control of her vehicle on upper High Street (Rt/ 16) Grantsville at 3:20 p.m. Friday.
The vehicle landed on its top, with another vehicle likely being involved with the accident.
The female driver appeared to be suffering from a head laceration, and was taken to nearby Minnie Hamilton Health System by Calhoun EMS.
The Grantsville VFD, State Police and Calhoun Sheriffs Department responded.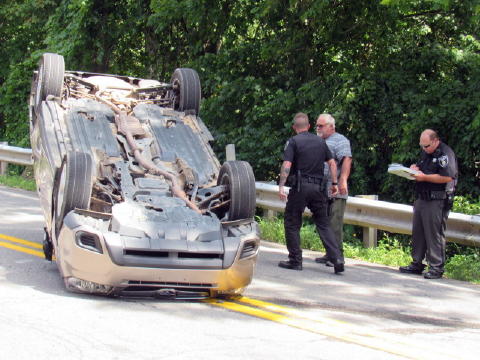 DRIVER PLUNGES OVER STEEP HILL RT. 16 NORTH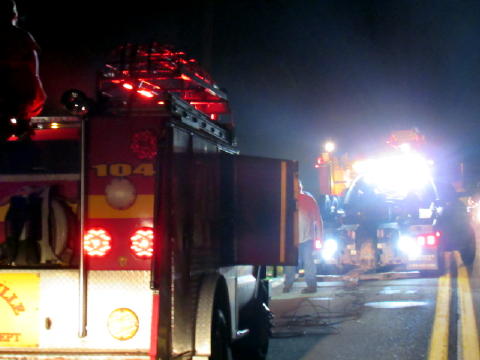 A male driver lost control of his vehicle on Rt. 16 between Jackson Hill and Back Fork Road about 8:50 p.m. Friday.
The vehicle plunged over a steep hill, crashing through the woods and landing in a creek bottom.
He was not injured.
Calhoun EMS responded with the Grantsville VFD and the State Police.